The GM of the Future Award is presented to an individual who shows promise to fulfil the role of a Hotel GM in the future. The winner will be recognised for their personal and professional development in the hotel industry, their 'extra mile' attitude and commitment to becoming a future leader. This award is in corroboration with a leading force within the hotel industry The Master Innholders.
View the shortlist below.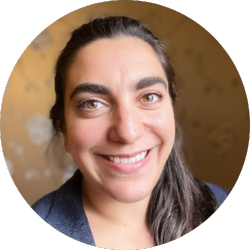 Chiara Sorrentino
Operations Manager, Exclusive Hotels
Chiara began her hospitality journey in Melbourne, Australia in 2012, initially working in the Food and Beverage department. Over time, Chiara transitioned into the Front Office, showcasing skills, and making a positive impact. In 2015, her hard work paid off, and she was promoted to the role of Duty Manager.
In 2016, Chiara decided to embark on a new adventure and moved to London, UK. It was here that she found her passion for the 5-star sector. Since then, she has had the opportunity to work in various locations, including London, Cornwall, and presently in West Sussex.
During her time in the UK, Chiara achieved a significant milestone by becoming a British Citizen. Her love for travel has remained strong, and she eagerly looks forward to the future, with a focus on further advancing her career in the hospitality industry. The journey has been remarkable so far, and she is excited about the prospects that lie ahead.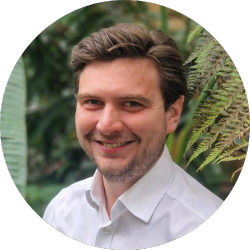 Chris Bancroft
Operations Manager, The Newt in Somerset
Chris began his career in the hospitality industry as a food and beverage assistant at Northcote, Lancashire. Seeking further professional growth, he enrolled in the tenoutoften management training programme in 2012. Over the course of two years, Chris underwent rigorous training across five different hotels, gaining valuable experience in various departments.
Chris joined Lucknam Park Hotel & Spa, climbing the ranks from Assistant Manager to Assistant Front Office Manager. In 2017, he achieved a significant milestone by earning the Master Innholders Aspiring Leaders Diploma, showcasing his commitment to excellence in the industry.
In 2019 Chris was part of the opening team for The Newt in Somerset, assuming the role of Reception Manager, then promoted to Front of House Manager.
In 2021, Chris was presented the Acorn Award, a prestigious recognition in the hospitality industry. Building on his successes, in late 2022, he was further promoted to the position of Operations Manager for the Visitor Attraction at The Newt in Somerset.
Beyond his professional achievements, Chris takes pride in being an ambassador for two notable organisations, Hospitality Action and Springboard, demonstrating his commitment to giving back to the industry and supporting fellow professionals.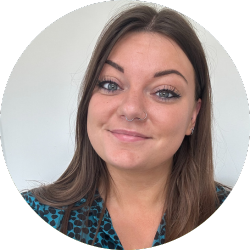 Daisy Turney
Operations Manager, The Pig On The Beach
Daisy Turney is the Food & Beverage Manager at The Pig-on the beach in Studland. Resembling the lively atmosphere of the film 'My Big Fat Greek Wedding,' Daisy hails from a vibrant, large family that shares an unwavering passion for all things food and drink. With a deep-seated motivation and determination, she thrives as a dynamic leader, constantly seeking opportunities to enhance her own skills while inspiring the younger generation around her.
Daisy's journey in the hospitality industry began at 16 years old when she joined Jamie Oliver's first restaurant in Oxford. Since then, she has remained wholeheartedly devoted to the world of hospitality, consistently seeking new challenges to satisfy her insatiable appetite for growth. Her love for every aspect of the industry shines through, and she is enthusiastic about being a part of shaping the future by training the next generation of managers.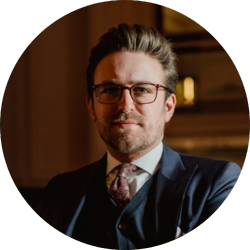 Daniel Greenock
Restaurant Manager, Gleneagles
Daniel grew up on the banks of Loch Lomond in Scotland working in many local cafes, restaurants and hotels not far from Gleneagles. He flew the nest to London where he worked for Marcus Wareing for 7 years progressing to Restaurant Manager in his two Michelin star restaurant at The Berkeley. Having spent a year working in New York at Eleven Madison Park, he then returned to Scotland to take on the role of Restaurant Manager of the Strathearn at Gleneagles. After 6 years at the hotel he now holds the role of Director of Food & Beverage.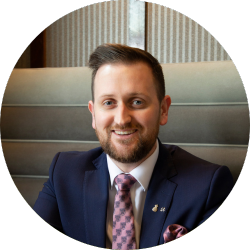 Jordan Hughes
Hotel Manager, Northcote Hotel Ltd
Proud Welshman, Jordan Hughes, has over 15 years of hospitality expertise. His journey began after graduating from Cardiff Metropolitan in 2012 and has since left an indelible mark in the global hospitality industry. Journeying through international landscapes, that spans the French Alps and the Middle East, Jordan honed his skills in diverse cultures and environments before returning to the UK. Here, his robust portfolio grew even stronger, with stints at respected establishments, such as at Bespoke Hotels and Eclectic Hotel Collection in Manchester, Handpicked Hotels in the Channel Islands, and now Northcote.
Jordans philosophy towards management is reflected in his approach towards his team and the work environment. He strongly believes that the implementation of incremental changes is the key to success. He also believes it goes hand in hand with being bred from a positive culture that values, respects, and provides growth opportunities for its employees. Jordan holds the aim of giving back to the industry that has shaped him, a testament to his deep connection with hospitality. Jordan continues to strive for excellence, armed with a recent graduation from the prestigious General Managers programme at Cornell University. His vision and approach at Northcote are not only elevating the hotel's operations but also inspiring a new wave of hoteliers in the industry.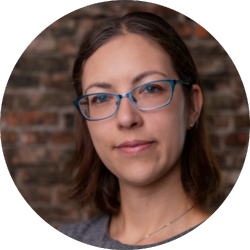 Leanne Silavant
Front Office Manager, The Castle Hotel
Leanne has worked in the hospitality industry for over 15 years. She started her journey in her hometown of Plymouth before undertaking a BA in Hospitality at the University of Portsmouth which included a year's industrial placement at the 5 star Kempinski Gozo, in the Maltese Archipelago.
On graduating, Leanne joined Firmdale Hotels' Management Programme and remained with the company in London for nearly 7 years before joining Relais Retreats as pre-opening Front Office Manager for the Relais Henley in 2021. She joined the Castle Hotel Windsor in February of this year, where she leads the Front Office Operations.
Alongside her work, Leanne sits on the committee of the Institute of Hospitality South East region as Membership Officer.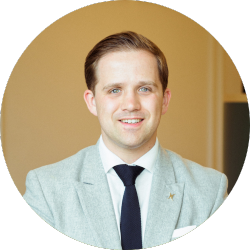 Niek de Rijcke
Guest Experience Coordinator, Dorchester Collection
Niek grew up in the south of The Netherlands, and following multiple part-time jobs and internships, including his final internship at Burj Al Arab in Dubai, he earned his Bachelor's Degree in Hospitality Management from Hotelschool The Hague in 2019. He is now a proud Dorchester Collection employee of four years, where he started working at The Dorchester and 45 Park Lane in London on their Ultimate Leaders (Graduate) Programme. He is currently in a global role, supporting the Guest Experience team and the 10 Dorchester Collection hotels as the Guest Experience Coordinator. He drives performance improvement of the guest experience through analysis of guest data, operational excellence and innovative technology; by leading a global community of guest experience representatives from all Dorchester Collection hotels. In 2023, he earned his Aspiring Leaders Diploma with the Master Innholders. His passion for hospitality and commitment to excellent guest experiences is infectious and he inspires those around him to succeed.