10 Oct 2023
Stoov: Warming people, not the planet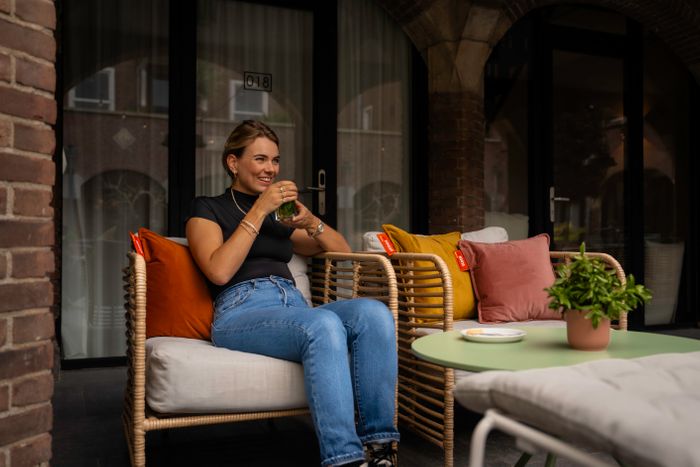 Independent Hotel Show catches up with Stoov UK Country Manager Becky Nascimento to learn more about the company's innovative wireless heating cushions and heating blankets.

What do Stoov do?
Stoov® has a mission to warm people, not the planet. Our products combine warming infrared heat rays with wireless convenience; keeping your guests warm & comfortable, whether indoors or outdoors. You can find us and our range of products at stand 2176.
What is your offering for hospitality businesses?
Stoov's offering includes a wide range of indoor and outdoor heating cushions, heating pads and blankets; designed to help you create the perfect guest experience throughout the year. Our cushions and blankets come in a range of fabrics and colours to blend in with every interior.
Why are you looking to connect with independent hotels?
We know that independent hoteliers care deeply about guest experience and are always looking for new ways to set themselves apart, in a way that keeps operating costs under control. Our offering is perfectly tailored to meeting the needs of those looking to keep their guests warm and content, and therefore enjoying themselves for longer.
What are some of the benefits of hotels using Stoov for outdoor heating?
Our products offer a triple win for hoteliers: enhancing your guest's experience with a heating solution that warms people, not the air around them. This experience in turn helps drive revenue by lengthening their stay and at the same time keeps operating costs under control in comparison with other outdoor heating solutions.
What are you most looking forward to at this year's edition of the Independent Hotel Show?
I am very much looking forward to meeting and talking to as many hoteliers as possible, and of course, chairing our panel discussion with Veryan Palmer of the Headland Hotel in Cornwall and Amy Braund of the Bingham Riverhouse in Richmond. It's an honour to be able to speak with such esteemed hoteliers who offer fantastic insights into creating unique guest experiences.
Find Stoov on Stand 2176 at Independent Hotel Show 2023 and in the Social Business Space at 10:15am on 17 October discussing how independent hotels can extend terrace season into the winter months.