13 Oct 2023
Rosendale Design to bring The Dining Room to life at Independent Hotel Show 2023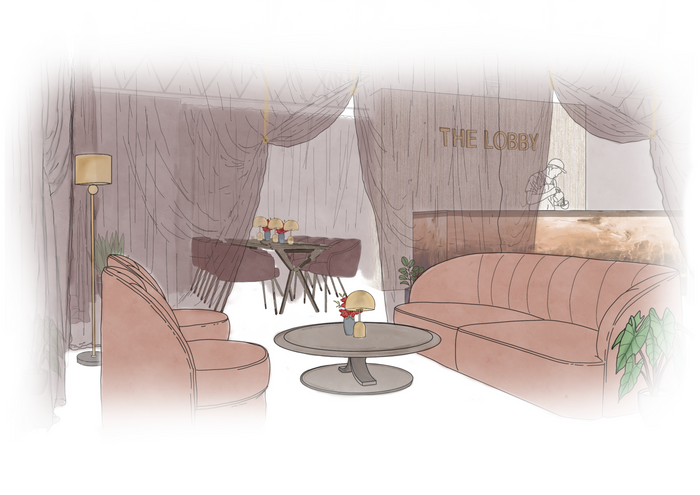 Independent Hotel Show London has partnered with the Rosendale Design to bring The Dining Room feature to life at this year's event. We caught up with the team to learn more about the business and the inspiration behind this year's design.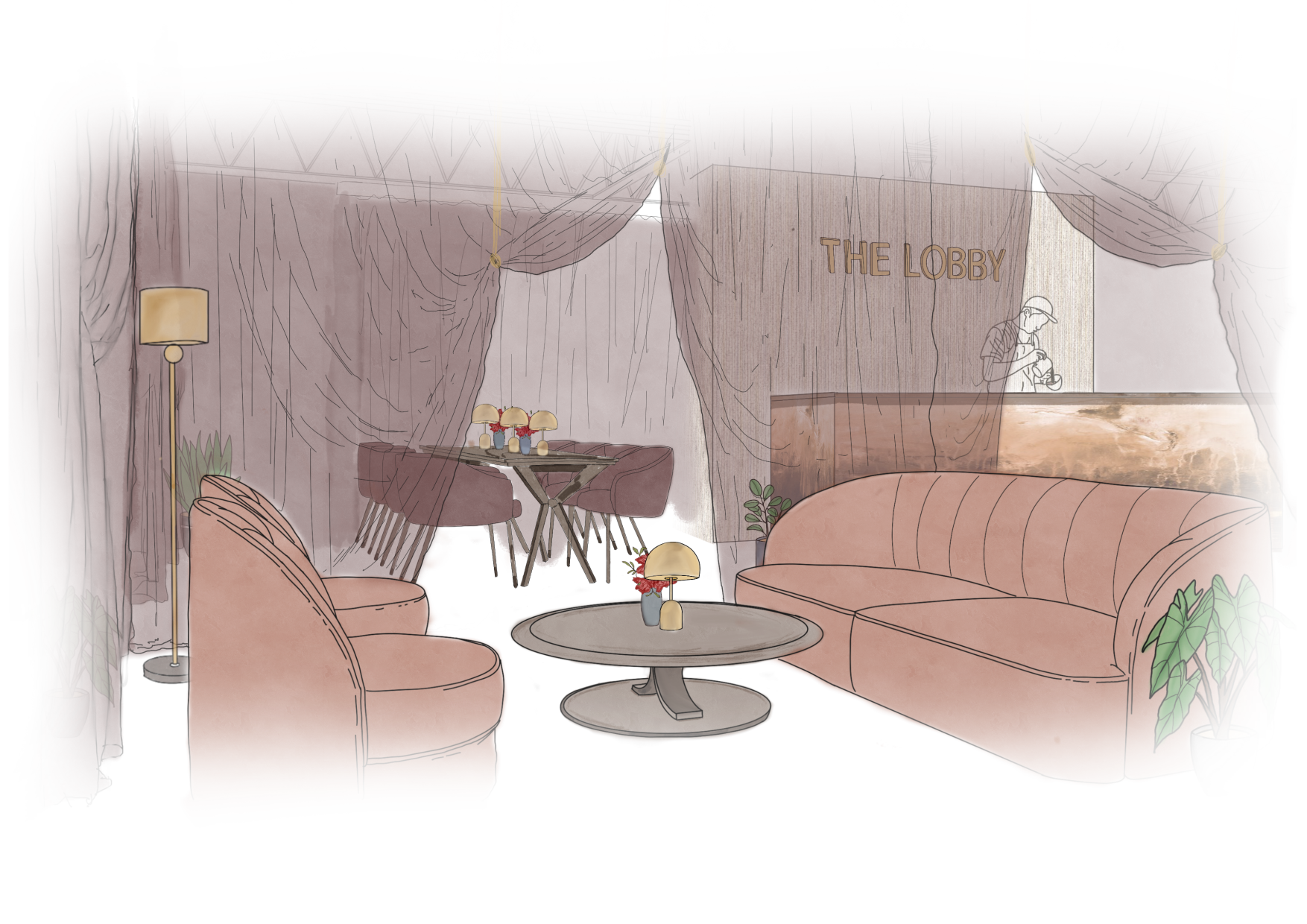 In hospitality, Restaurants have become a stage on which the participants playout a performance that the audience is very much apart of.
The theatre, the restaurant sometimes including the kitchen, conducting the proceedings. This performance can carry on all day and all night, and is a perpetual act until the kitchen is closed and the the doors are shut. Some restaurants have open kitchens, inviting the audience to see the creations they have ordered come together, others the theatre is at the bar, seeing the bartender masterfully concoct their table's refreshments.
Others it is about the patrons, and the food being consumed at the table. At Independent Hotel Show 2023, the stage has quite literally been set at the Dining Room! Rosendale Design, the team headed by Dale Atkinson and behind a great many restaurants and hotels around the world, have created a space for one to immerse themselves in and find their space to relax, unwind, and meet friends and colleagues. Step on stage and enjoy the show!
Tell us about Rosendale Design
Rosendale Design, founded in 2014 by Dale Atkinson, is one of the UK's leading award-winning interior architecture studios. The studio specialises in the design and management of luxury hospitality, retail and residential projects. Complemented by a rich history of working with celebrity chefs, restaurateurs, hoteliers and property developers, Rosendale Design is a multidisciplinary studio that caters to all aspects of design from interiors through to furniture, lighting and products.
The Studio boasts strong links to a talented global network of artists, craftsmen and manufacturers who are dedicated to innovation and quality, thus allowing a variety of cultural views to facilitate a holistic approach to design. The team is concerned with the physical context of a project, sensitive to the culture and climate of a specific location. Rosendale Design's concepts are thoughtful and refined with a unique design ethos that aids in the enhancement of a brand.
Why would Rosendale Design like to connect with Independent Hoteliers?
In this day and age, travellers have become far more discerning and have great expectations when it comes to their overnight stays or even simply enjoying the food and beverage facilities at a hotel, or country manor house. Excursions have not only become stays but can all be days out in which the public enjoy the facilities of the hotel for the day then return home.
The hotel has become sanctuary in some cases and others a exciting experience. Whether big or small each hotel has the opportunity to excite and ignite the imaginations of those walking through the doors, whether for a weekend away, a day at the spa, or simply just eating out. No matter what size the hotel is, they have the chance to capture the audience and make them want to explore and come back for more.
At Rosendale Design, we see each Hotel, big or small, as an exciting opportunity to work with the client to develop spaces that reflect who they are, what there brand is and help integrate the establishment within the fabric of the local community.
What does one have to keep in mind when designing space for hospitality?
The main thing to remember when designing a space for hospitality is that it is always for the people! If they are engaged or feel it is relevant then that is the first hurdle. But one's experience of a hospitality space is based on a series movements and synchronisations of various cogs. If one cog is not performing then the entire experience can derail. So it is not only about setting a pretty stage, designers must consider the flow of a space, not only of the clientele, but that of the staff. Every aspect must come together and make the client want to return time and time again.
We are lucky to collaborate with some of the Industry's leading professionals to help bring our vision to life;
Arte
Arte strives to create exquisite, innovative, and eclectic wallcoverings for sophisticated global interiors. A family business rooted in creativity, craftsmanship, ingenuity and inventiveness Arte's designs are more than wallpaper, they are exceptional, ground-breaking and truly original wall finishes.
Dedar
Founded in 1976, Dedar is a family-run fabric house that expresses a personal style with its cutting-edge contemporary collections. Located close to Como, in the heart of a manufacturing district, Dedar experiments and innovates to attain product perfection through an ongoing dialogue with those craftsmen and textile specialists who are most familiar with the techniques employed in the production of excellent fabrics. Characterized by seductive colour palettes and unexpected patterns, Dedar's fabrics combine precious yarns with research into fiber technology to offer various solutions for curtains, upholstery and wall covering of timeless elegance.
Richmond Interiors
Richmond interiors is a family business where warmth, short lines and flexibility play the leading role. Their roots are in retail, in their very own furniture stores. So they know from experience what retailers need and how they can best support them. Private individuals are also welcome in the high-end showroom . Here, they get inspiration and stay in contact with the end consumer. They gain inspiration for the collection by travelling to different continents, visits to international trade fairs and by always having an eye for luxury and striking items. Their collection always meets the latest trends in the furniture and interior design world. That's a promise!
Marianie Morazzani
Marianie Morazzani is a trilingual art consultant and artist with a masters degree in Fine Art . She founded her organisation , with a commitment to building a platform for global contemporary art. She has produced and curated well acclaimed exhibitions featuring over a large collection of artists from all around the world .
Marianie's cultural heritage reflects her diverse selective selection of artists and their thought provoking artwork combined with her deep passion for art she has created projects that address sustainability in the creative industry , collaborating closely with designers, architects, and the luxury industry, emphasizing the fusion of art with various creative disciplines.