02 Oct 2023
New Heritage Design unveils designs at the heart of Independent Hotel Show 2023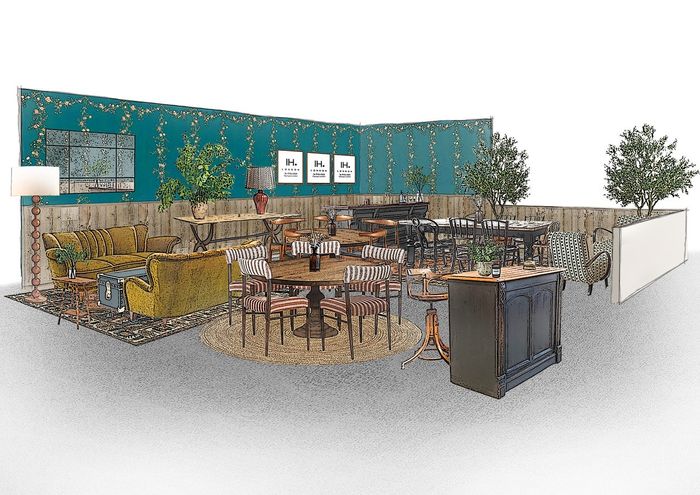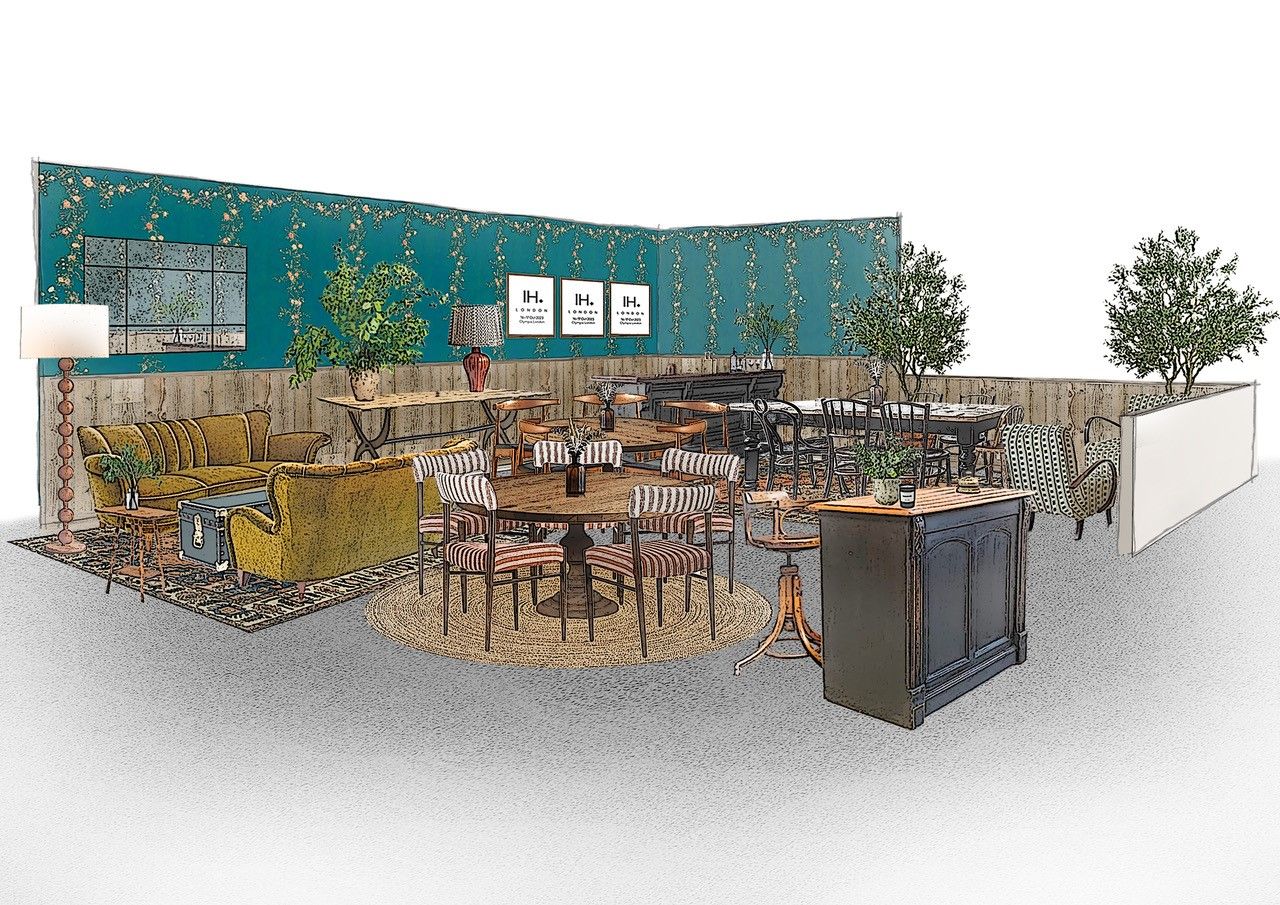 Independent Hotel Show London sits down with 2023 design partner Hannah Lohan, Creative Director at New Heritage Design, who talks us through the company's history and the designs for the show's Social Business Space and the Innovation Stage, in partnership with eviivo.
Can you tell us a bit about New Heritage Design - how did the business start and what do you do?
I began my career as a TV producer working on interiors programmes for the BBC and Channel 4, that's where my passion for interior design started! I then went in to event production and styling and had my own company, Fabled Events.
Having built a reputation for orchestrating creative events with design at the forefront, I decided to get some formal training, at the Interior Design School in London, so I could pivot and use all my combined skills to launch my own interior design studio.
After years of exposure to the world of luxury hotels through my brother, James Lohan, the founder of Mr & Mrs Smith, I knew I wanted to focus on designing hotels, bars and restaurants. I really enjoy the challenge of working through operational considerations and the guest experience, combined with the aesthetic. I think this is what makes us different from other interior designers.
Why did you choose to partner with the Independent Hotel Show?
We were thrilled to be asked to come on board as a design partner at this year's Independent Hotel Show. We've thoroughly enjoyed designing the Innovation Stage and Social Space.
The show is such an important event in the hotel industry calendar and we are really proud to be an extended part of the brilliant team behind it, and to further enhance visitors' experience of the show.
What do you enjoy about working with hotels and hospitality businesses?
Every project we do is so different. We look at the architecture of the building and its history as a starting point. We also spend time with our clients and get to know them and understand their background and how they want their hotel, bar or restaurant to feel. With all this information we then like to create a script like brief that is the springboard for creative ideas. I really enjoy this process and how all these factors weave together to create a unique design story.
Can you outline the concept for your designs for the Innovation Stage & Social Space at this year's show?
We want to celebrate independent hoteliers from across the UK and their diverse locations, from the countryside to coastal destinations and cities - we therefore thought it would be fun to reflect this by styling the Innovation Stage sets differently across the two days, and for Monday night's prestigious awards show.
Expect stunning flamboyant floral wallpaper from the 'House Of Hackney' and a chic, seaside inspired print by renowned British illustrator Katie Scott for 'Ferm Living', combined with sumptuous furniture from 'George Smith' and some vintage pieces to add character and a hint of our signature style, which is all about mixing the old with the new to create unique interior design schemes. We've also partnered with 'Twilight Trees' who are supplying us with exceptional artificial trees which are carbon neutral.
We are going to have a quick turnaround for Monday night's awards, where the daytime audience seating will be transformed into a jazz club vibe with black clothed tables, bistro lamps from 'Pooky Lighting' and wild British, sustainable, autumnal flowers. The stage set will feature a striking cork wallcovering from 'The Monkey Puzzle Tree', with an edgy architectural print by artist Drew Millward, called "Hit The North', which shows a very cool, cityscape design.
The Social Business Space is going to be a really lovely, cosy, welcoming place with reclaimed, half-height wall cladding from 'The Main Company' and a stunning, hand-printed wallpaper, celebrating British botanicals, from artist Flora Roberts for 'Hamilton Western wallpapers'. We're a huge fan of Flora's work and have commissioned her to do a bespoke mural for a hotel in Devon that we're designing, 'Wulfheard Manor', for 'The Collective At Woolsery'.
The furniture in the social space will reflect how we approach interior design, by weaving in key vintage pieces that blend seamlessly with modern furniture. We love to be eclectic in our approach to every project, and work with many different suppliers who all share our core value of sustainability – whether it's a reimagined or repurposed flea market find, or high-end, handmade piece, we strive to work with mindful traders who we get to know and trust.
For the Social Business Space we felt it important to show a range of furniture and how it can all work together with careful curation, hopefully encouraging hoteliers to introduce some vintage pieces in to their own properties. With that in mind we approached our friends at George Smith, who make a stunning collection of handmade furniture by craftsmen and women in the UK. We wanted to mix this with more budget friendly furniture from Andy Thornton, a well-known supplier to the hospitality industry. And finally, we approached a smaller, less well-known supplier, 'Vintage French' who have gone above and beyond to help customise some of their lovely pieces so it fits with our scheme.
I hope that the space feels very nurturing and inspiring for guests at this year's show and reflects the passion for interior design and hospitality by everyone involved.