13 Oct 2023
N-OTA: Profitroom Unveils 'Anti-OTA' Sprays At IHS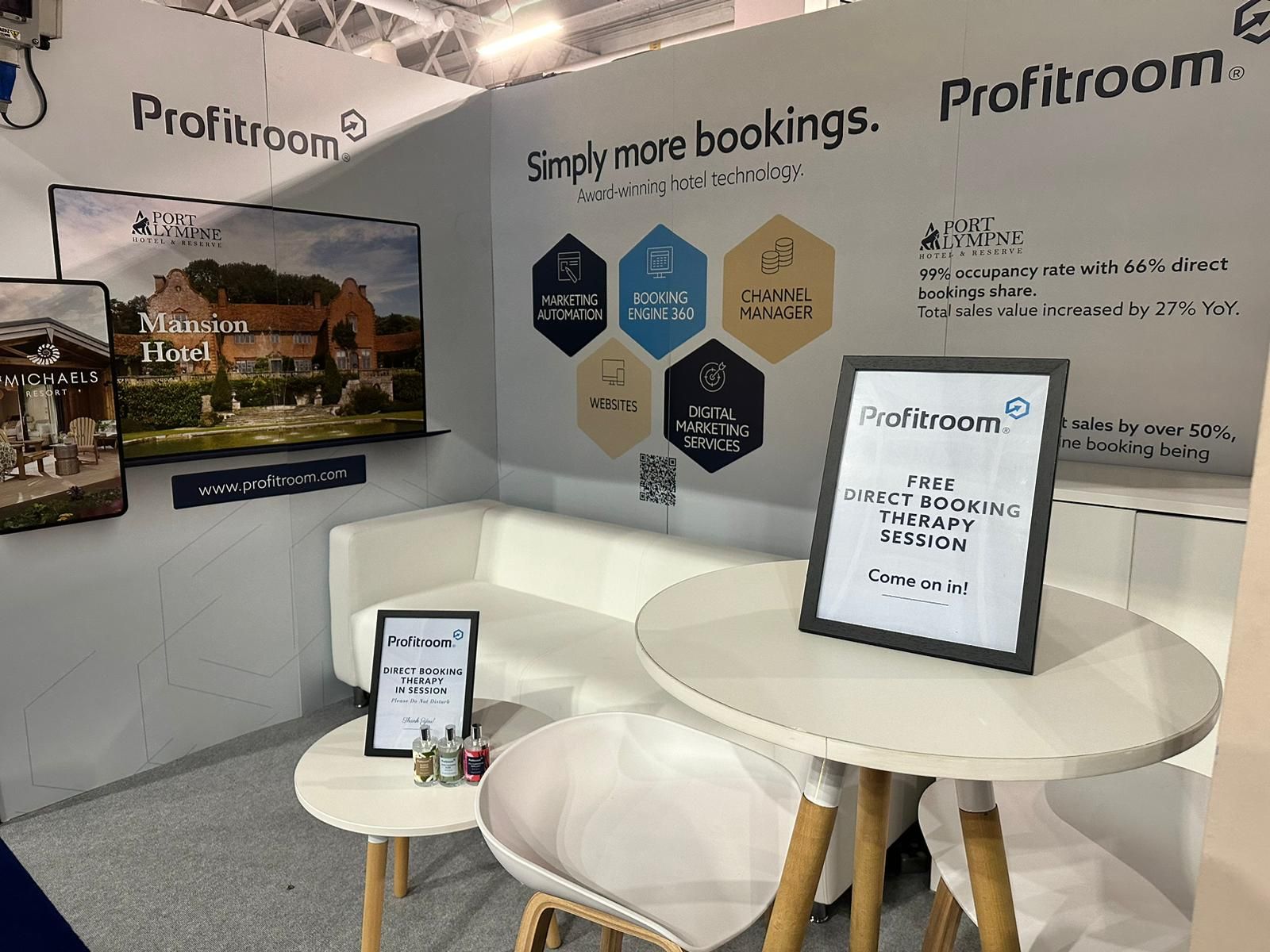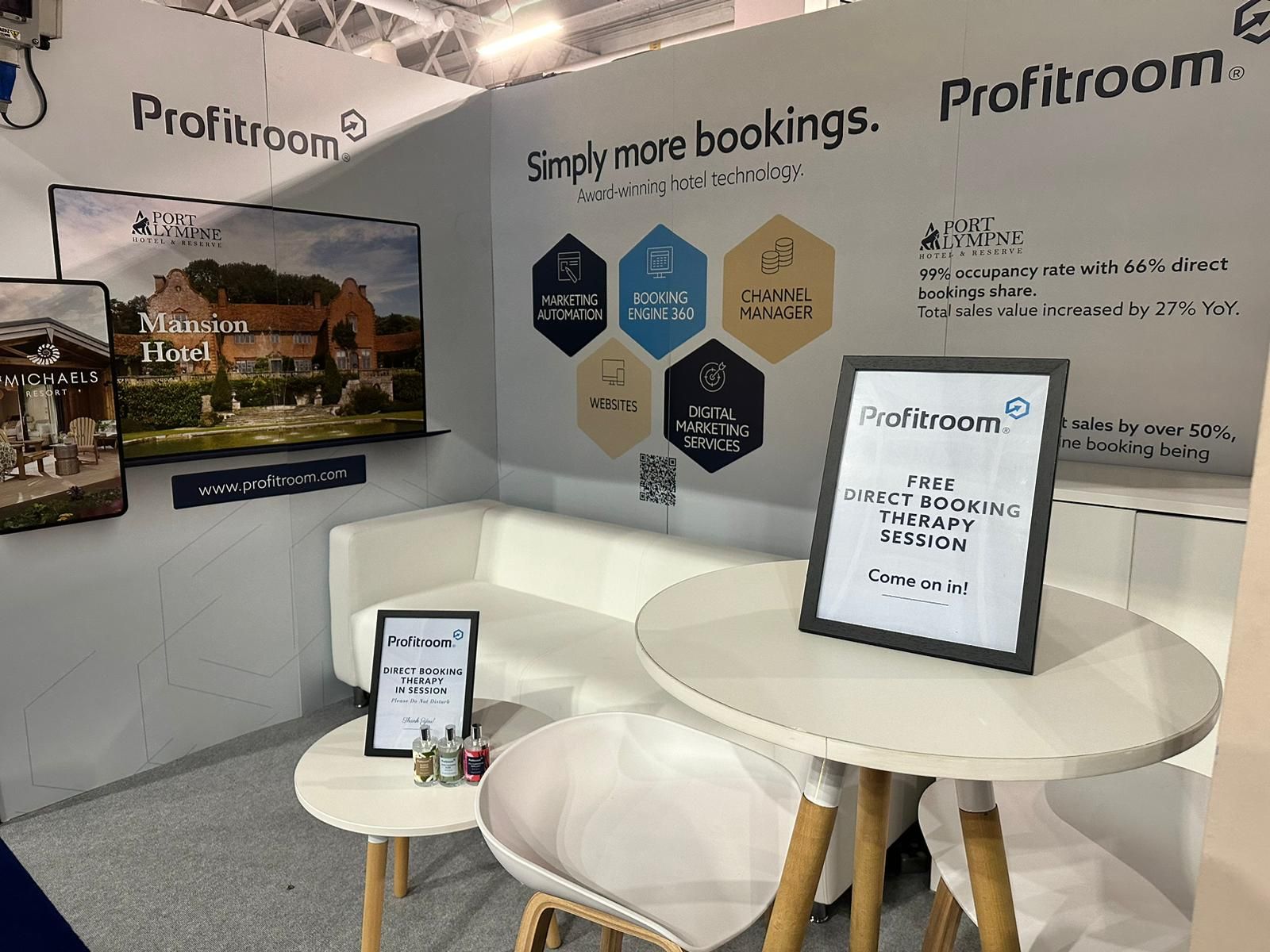 Booking engine experts, Profitroom are offering beleaguered hoteliers the ultimate protection against eye-watering OTA commissions at this year's IHS - by providing them with 'Anti-OTA' spray.
It is also offering one-on-one consultations on its very own psychiatrist's couch to provide hotel owners with the ultimate advice in how to maximise direct booking profits.
It's taking the drastic action as typical OTA commissions can soar to as much as 35% - taking a significant chunk out of hoteliers' bottom line.
Their array of anti-OTS sprays include a 'Direct Booking Elixir', 'OTA Commissions Repellent' and a 'Revenue Booster' fragrance.
As market leaders for converting website traffic and optimising the customer journey, Profitroom is the only booking engine to guarantee an increase in direct bookings with no upfront costs to hoteliers.
Its booking engine includes a suite of services such as customer loyalty programme, upsell tools, cart abandonment and ultra-personalised user journey as standard. This is coupled with personalised website development and marketing automation to help free hoteliers from the burden of OTAs.
Patryk Luszcz, UK Director at Profitroom, commented: "We know how hard it is out there for hoteliers and we are committed to maximising profits for our clients by driving direct booking strategies, fortifying guest loyalty and increasing repeat clientele exponentially.
"The therapy couch and Anti-OTA sprays provides hoteliers the ultimate outlet to offload their OTA concerns, so that we can understand the best 'prescription' that puts them back in the driving seat."
To meet the experts behind Profitroom, join us at the Independent Hotel Show 16 - 17th October. For more information about Profitroom visit www.profitroom.com
---
About Profitroom:
Profitroom is an award-winning booking engine for hotels and resorts that offers everything hoteliers need to maximise overall booking potential.
The customisable booking solution provides a seamless user experience for hotel website visitors and converts more guests with unique and advanced features such as package selling and personalised quoting.
With industry-leading techniques, Profitroom's 360° direct booking strategy drives repeat bookings, decreases cart abandonment rates and builds brand loyalty. The customer success team works hand-in-hand with hotel teams at every point to guide new users through technology, insights to the latest industry data and recommend new opportunities.
Profitroom provides excellent results in as little as four weeks. Producing highest sales to date for package deals in specific hotels and increasing direct business by over 20%.
For more information, please visit www.profitroom.com or contact Maddie or Liv team at profitroom@smokinggun.agency