09 Oct 2023
Independent Hotel Show set to return for most 'immersive' edition yet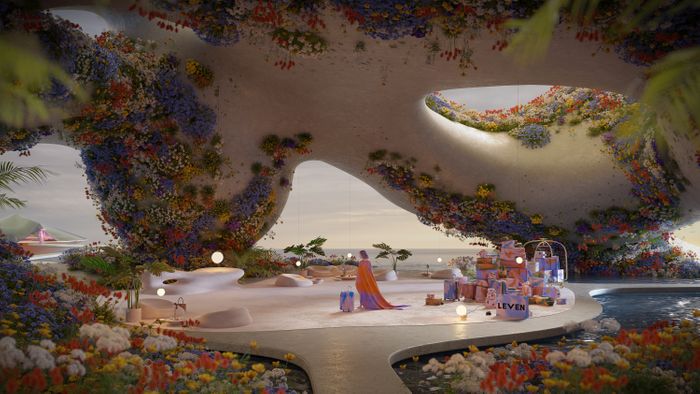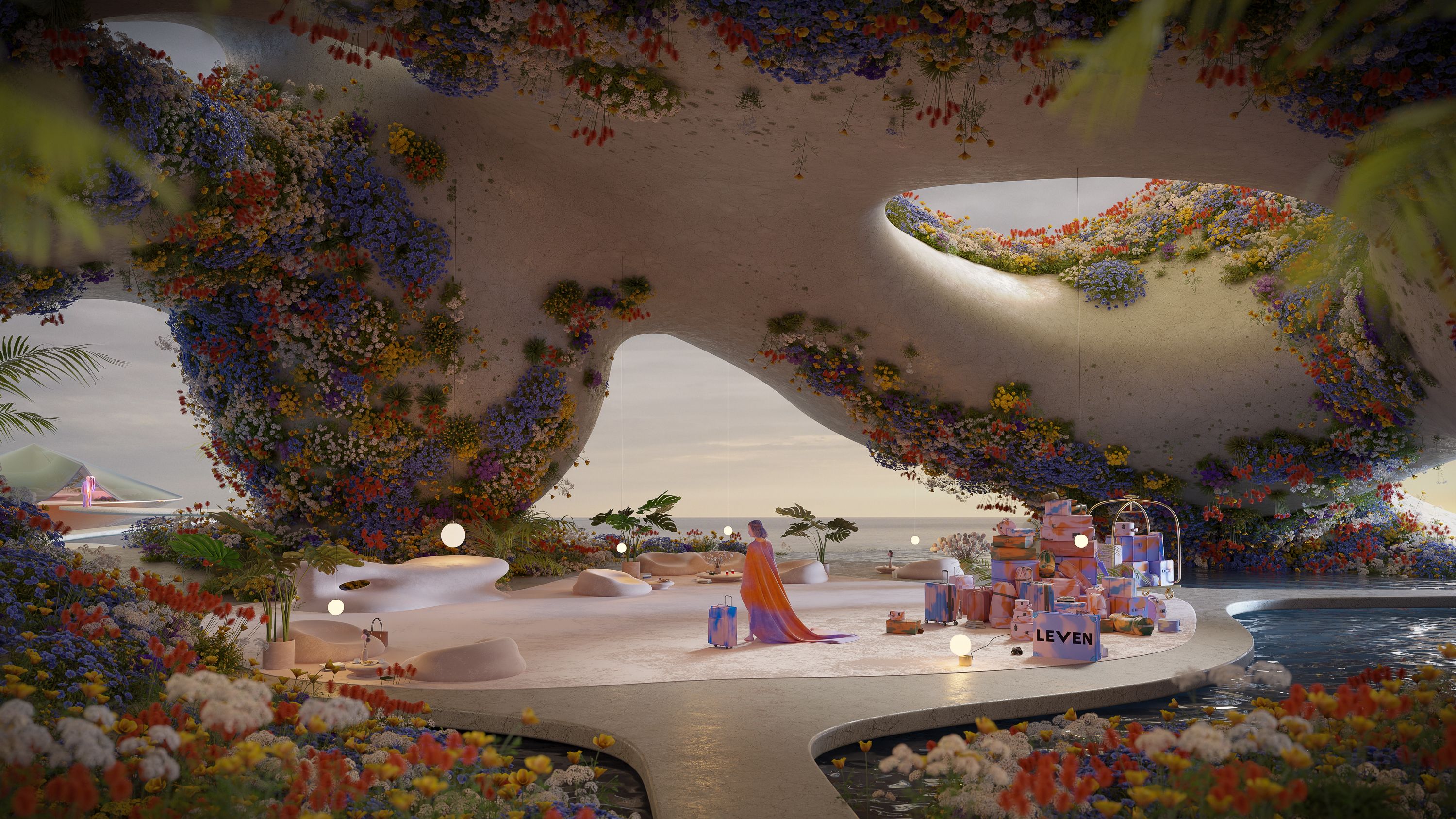 The Independent Hotel Show, in partnership with James Hallam, will be providing visiting hoteliers with more immersive experiences and design-led features than ever before when the event returns to Olympia London on 16-17 October.
Event Manager Glenn Wallace comments: "This year's event is set to be a record-breaking edition of the Independent Hotel Show, with thousands of hoteliers registered to attend and six fantastic design partners creating an exciting, immersive and educational experience for the industry to enjoy."
Visitors arriving at the show will be greeted by a tableau curated by Studio Clementine, featuring an autumnal meadow scene by designer Moritz Waldemeyer in collaboration with Fredricks Flowers of London, a specially chosen scent from ADA Cosmetics and a curated playlist by Music Concierge. Hoteliers will also be able to view a kinetic piece of original art from French artists Chloé Genevaux and Guillaume Bounoure, in collaboration with MM Art Consult, and relax on furniture provided by Swyft.
New Heritage Design have partnered with the Independent Hotel Show to design the Innovation Stage, in partnership with eviivo, and the Social Business Stage at the event. Both spaces will weave in key vintage pieces blended seamlessly with modern furniture, and New Heritage is working with a wide range of supplier partners who all share a core value of sustainability and mindful trading.
The Innovation Stage will transform across the two days of the show. Reflecting the fact that hoteliers visit the event from coastal, city and countryside locations, the design will rotate between three configurations to reflect these unique locales.
Design Command has returned to the Independent Hotel Show for a second year as design partner, this year transforming the Hotel Business Stage, in partnership with HotelPartner, into a striking space inspired by formalism, a stylised form of filmmaking.
Using a colour palette of greens, pinks and oranges, Design Command will be playing with warm and cool colours and using light to create a sense of depth, perspective and contrast. The resulting design will be visually stunning, and the use of colour will create a vibrant and eye-catching space, stimulating insightful discussion and debate.
Wellbrook Hospitality and LEVEN Hotels will be showcasing the LEVENverse (pictured), an immersive experience showcasing ways in which the hotel sector and the metaverse can intersect. Visitors will gain an insight in to the LEVENverse and why the business brought a hotel brand into the incorporeal world of the Metaverse. There will be a tour of the concept imagery and the opportunity to experience visiting the Metaverse in a show setting designed to be showstopper.
Content tailored to the boutique & independent hotel sector
Across the two days of the event, over 35 insightful talks, presentations and panel discussions will see a wide range of industry thought leaders discussing a number of key trends and challenges impacting the independent hotel sector.
From AI and data to outsourcing F&B to sensory-centric creation to building authentic brands, hoteliers will have the chance to engage with a number of key talking points and benefit from actionable advice and best practice.
Karen Fewell, Director at Digital Blonde and Co-Host of the session 'Inside the mind: Understanding the psychological impact of hospitality design', comments: "Whenever I've been part of the Independent Hotel Show it's provided ideas and inspiration. It's a great place to keep up with the latest hotel trends so I'm looking forward to getting on stage again and sharing my knowledge with others.
"Over the last few years, I've been studying for a Masters in Consumer Psychology and I love being able to put this into practice to help the hospitality industry learn more about human behaviour. The environments we surround ourselves with can have a big impact on our wellbeing and mood and this scientific knowledge is something I'm extremely passionate about sharing with others."
Serena von der Heyde, Partner at The Georgian House and panellist on the session 'Cultivating diversity and inclusion to maximise your workforce's potential', adds: "D&I has to be top of the agenda for any ethical business owner. If you can't be fair and do right by your team, how can you expect them to do right by your business?
"There are sound business arguments to employing and promoting diversely too - access to a wider talent pool to name just one - and all employers know how important that is!"
Forward-thinking hospitality brands
Hoteliers visiting the show this year will have the opportunity to meet with suppliers including Churchill, a leading global manufacturer of professional tableware, quality heated cushion and blanket supplier Stoov, sustainable luxury amenities manufacturer ADA Cosmetics and Naturalmat, makers of handmade organic beds and the first UK bed and mattress company to become B Corp certified in the UK.
This year will also see the launch of the Hoteliers' Choice initiative, where five innovative businesses nominated by leading hoteliers will have a chance to showcase their products and services. The companies are hygiene professionals Consensus Group, luxury fragrance and body care brand Malée, pet hospitality experts Pet Hampers, award-winning non-alcoholic cocktail brand Savyll Beverage Co. and furnishings and homeware supplier Wildmore.
Malée Founder, Zeze Oriaikhi-Sao comments: "Winning Hoteliers Choice is more than a milestone for us as a brand; it's a powerful statement. From the heart of Africa to the world's stage. It signifies a shift in the industry, one that wholeheartedly embraces circular economies as we collectively craft a more sustainable future."
To find out more about everything happening at this year's event, and to register for your complimentary trade ticket, visit independenthotelshow.co.uk.