11 Oct 2023
The Hotelier Edit: Tasneem Buitendijk, General Manager of Zedwell Piccadilly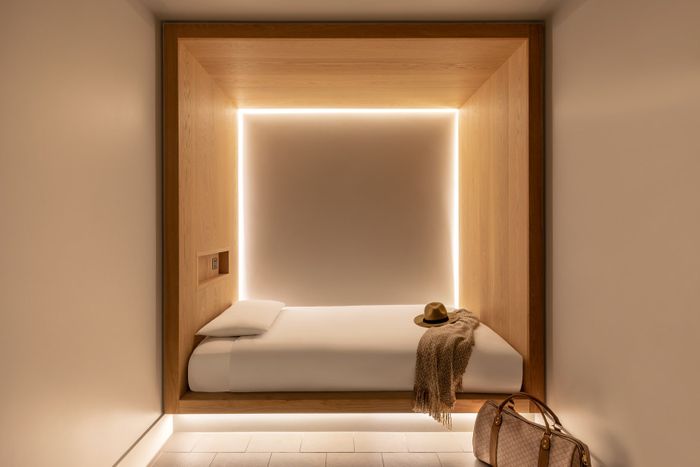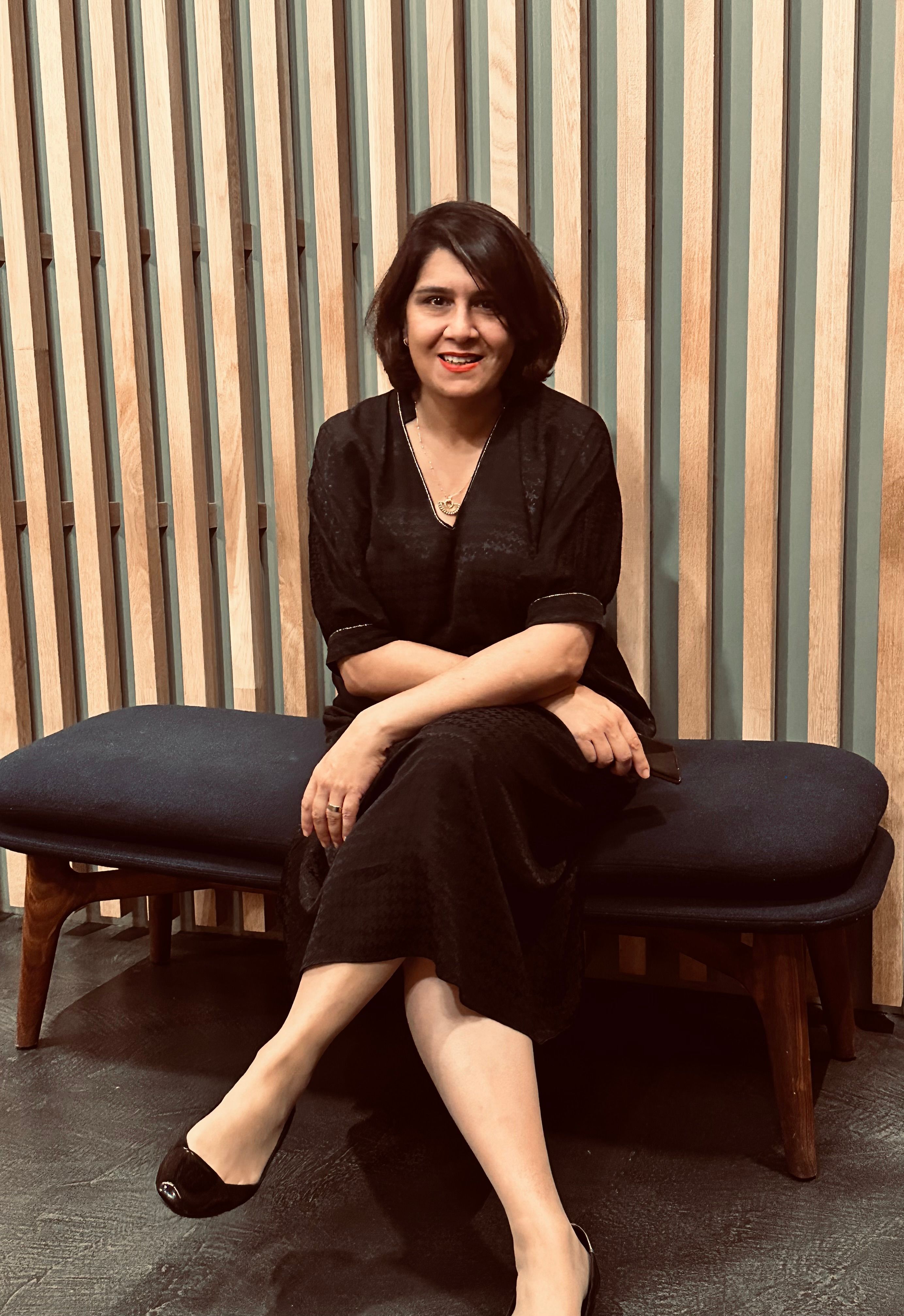 The Independent Hotel Show team recently had the pleasure of interviewing Tasneem Buitendijk, General Manager of the Zedwell Hotel at Piccadilly Circus. Upon entering the Zedwell, guests are immediately transported from the bustling city to an oasis of tranquillity, where they can rediscover the power of sleep and well-being.
Can you give us an overview of your career in Hospitality?
It was by chance that I fell into hospitality at a tender age of 16 and have never looked back. This serendipitous moment has helped me find myself, taken me across the world, given me all the opportunities to develop and flourish, and most of all, it has allowed me to meet and work with extraordinary people and Owners in many countries.
My introduction into the industry was in F&B and I worked my way up, through all departments, at all levels and eventually into Senior Management. Prior to the pandemic, I was a Director of Operations for 11 hotels, branded and non-branded, in the United Kingdom and Tanzania. In Tanzania, it was wonderful to be able give back to a continent that formed me.
Post pandemic, I began working on projects that required repositioning in operations, commercials and culture. I now work closely with Owners to help them realise their assets' true potential and their team's true potential too.
I love the hospitality industry and I am passionate about making a difference. I believe that, even for experienced hoteliers, every day is a learning day and this is what makes our industry magic! Hospitality is so multifaceted that anyone, young or not so young, can find their place in it. We work in an industry that changes peoples' lives, so as hoteliers, we have a responsibility to make it accessible to all and to shout out about it too.
Can you tell us about the history of Zedwell Hotels and how the concept came about?
Zedwell has woven a unique narrative in the hotel industry by intertwining over a decade of sleep and wellbeing research into its foundation. It originated from an innovative vision by Criterion Capital's founder, Asif Aziz, who acquired several properties, including the beloved Trocadero, intending to enhance the area for both locals and tourists. Faced with the challenge of creating a hotel in a space largely devoid of daylight, Asif, alongside his partner Darija Zivni Aziz and the Shanghai-based studio Neri & Hu, embarked on a journey to formulate a brand that aligns with sustainability while tackling the daylight issue. After extensive consultations with various experts, Darija realised that an external window-free room could minimise sleep disruptions, giving birth to the Zedwell concept, which remarkably was ahead of the burgeoning sleep tourism trend.
What does a great customer experience look like at your hotel, and what makes it unique?
At Zedwell, we pivot on the fundamental belief that genuine disconnection is essential daily. Hence, we are relentless in curating an environment conducive to a 'good night's sleep' and overall wellbeing. We envision the guest experience as one that's seamless and devoid of potential sleep disruptions. The hotel entrance serves as a transitional phase from the lively Piccadilly Circus to the serene sanctuary that Zedwell encapsulates. Observing guests unwind upon entry signals to me, as a General Manager, that we've nailed this initial phase. While our Hosts guide you through the space, we've implemented technology to offer guests the autonomy to check in independently, book late checkouts, and more, ensuring that our concept and purpose – singularly focusing on sleep and wellbeing – resonate cohesively both in our physical space and digital platforms.
What is the design concept of Zedwell Hotels and how does it promote wellbeing?
Zedwell draws design inspiration from nature, with Zedwell Piccadilly embodying the element of wood, signifying life and vitality, Zedwell Tottenham Court Road incorporating the element of earth and Zedwell Greenwich inspired by air and water. Vertical timber slats, akin to those in Neri & Hu's Tsingpu Retreat in Yangzhou, define the lobby and extend into our 'cocoons', enveloping the bed in an oak frame, hand-built in situ to forge a sanctuary. We've incorporated a lighting scheme aligned with the circadian rhythm and ensured optimal air and temperature conditions for sleep. Although the cocoons might appear minimalist, each element results from collaborative efforts between designers, health experts, and our partners to ensure that each detail, from the mattresses to lighting, fosters optimal sleep. The absence of external light when all lights are extinguished ensures a darkness that is conducive to inducing melatonin production and promoting a restful sleep.
Are there any other ways that you promote wellbeing, not through the rooms?
Zedwell extends sensory spaces throughout the hotel to allow guests spaces to prepare for bed or unwind, whether through a workout in the gym, reading in the lounge, or participating in a Zedwell yoga session. Our vending machines provide essentials for relaxation, such as eye masks and sleep mists, and our Hosts play a pivotal role in promoting wellbeing throughout a guest's stay. In our flagship hotel, we continually explore and adapt new means to enhance wellbeing, valuing feedback from both Hosts and guests to evolve and innovate our brand.
How are you approaching the issue of sustainability?
Zedwell aims for sustainability at its core. As a repurposed building, our carbon footprint is notably reduced. With our design being window-free, energy conservation is inherent. All our toiletries are housed in refillable bottles, and we leverage technology to amplify our environmental objectives. In alignment with the Aziz Family's ethos of community contribution, we run the 'Shelter for Shelter' initiative, where guests may opt out of a room clean, thereby providing a bed at the homeless shelter 'Shelter from the Storm'.
What are the biggest trends you're seeing in the hotel industry?
We observe a strong trend toward a seamless digital guest journey. Though Zedwell is a tech-forward property, employing AI for recurring inquiries, we retain Hosts to offer guests options. "Sleep tourism" and focus on genuine rest are emerging trends, with Zedwell pioneering in this space. Guests are leaning towards travel choices with solid ESG credentials, desiring not only to minimise their carbon footprint but also to positively impact the communities they visit. Lastly, and one close to my heart, is a trend toward welcoming individuals into the industry who may have strayed from traditional hospitality paths.
---
We are delighted to welcome Clare Anna, Brand Ambassador of Zedwell Hotels on the Hotel Business Stage on Monday 16 October for the session "Building authentic brands: A key to sustainable business growth for the future" with Daniel Twigg, Senior Marketing Strategist at Clockwork Marketing, Lotti Bruce, Marketing Director of The Pig Hotels and John Kelly, Hotel Manager of Pan Pacific London!
Seats are limited, so make sure you register and book onto the session here.