01 Jun 2022
The Hotelier Edit: Phillipa Hughes, Managing Director of The Bull Inn, Totnes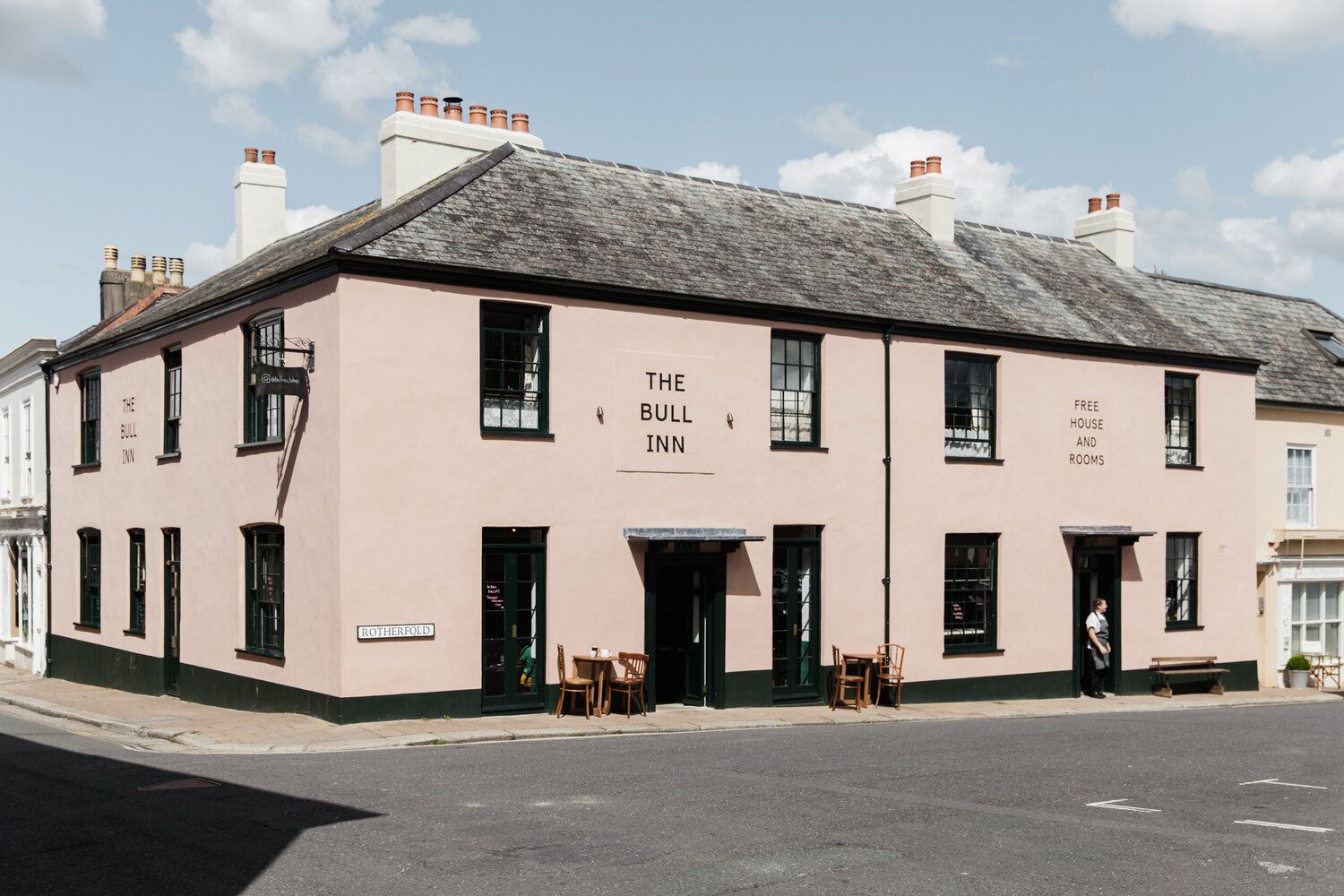 Independent Hotel Show Event Manager Glenn Wallace heads down to Devon to visit Phillipa Hughes, Managing Director of The Bull Inn, Totnes, an organic, ethical pub and hotel, to discuss sourcing suppliers, menu creation, and the challenges of running a sustainable business.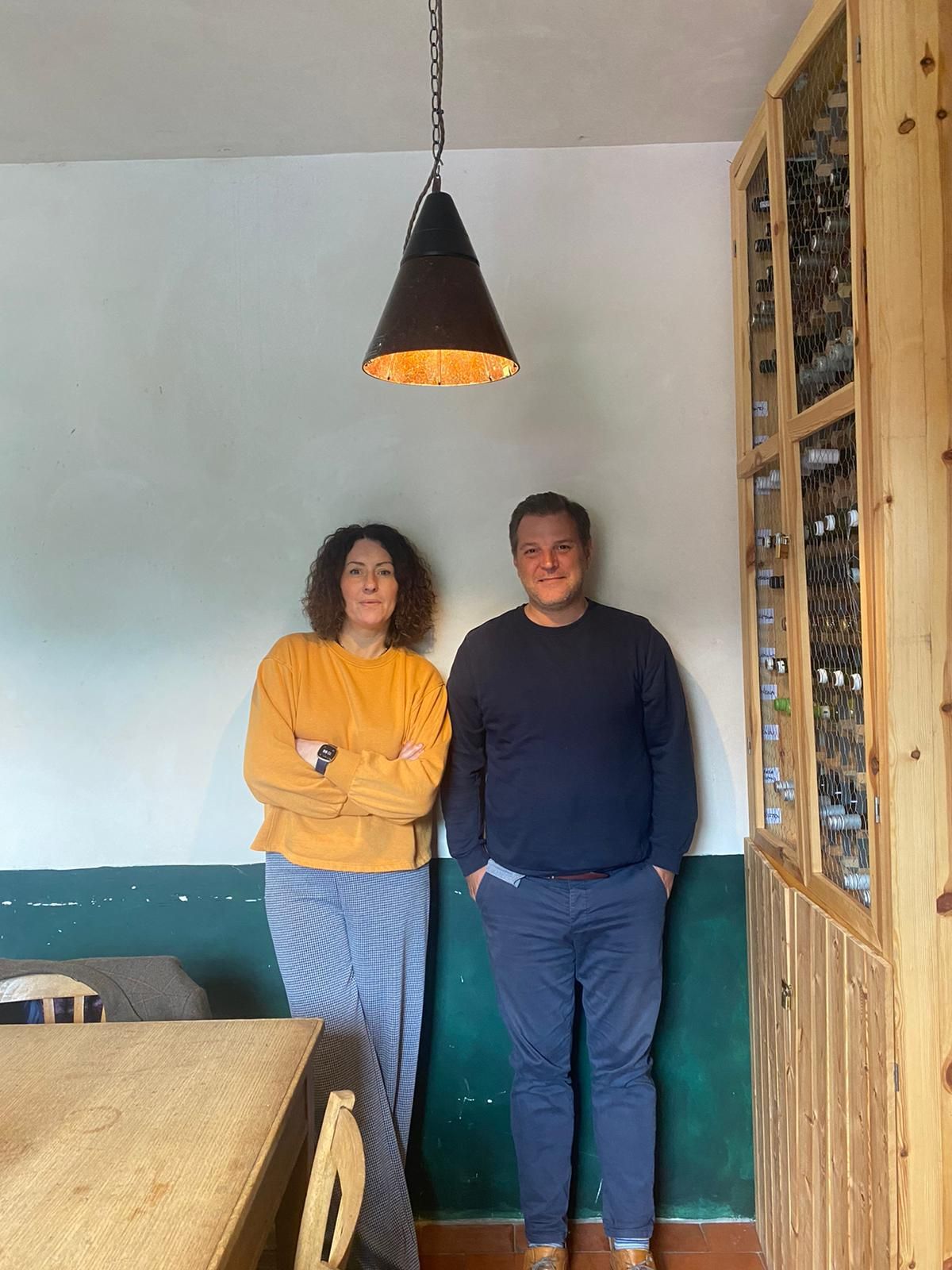 Being a sustainable and socially conscious business is quite a moving goalpost, how does The Bull Inn stay at the forefront of progress in this area and how do you stay up to date with the latest trends and innovations?
I think we are naturally super engaged, we think of ourselves as a value driven, environmental business. Rather than an ecological business, as we are environmentalists in our own right, so we stay as up to date with environmental issues as we possibly can. We are constantly researching, reading, visiting suppliers and attending talks to stay as engaged as possibly. We listen so that's one of the biggest things.
Part of listening is to make sure we take advice on the really important things, such as diversity and inclusion. We have of open floor meetings with the team where we talk about i topics and issues important to them and to try and make sure that we're not missing anything. For example, sustainable fashion, diversity and inclusion, or the cost-of-living crisis and housing. We want to know what's going on with our team and that's a really good gateway into wider social issues
Is there a particular source, website or outlet that you think is the best source to get this kind of information?
When it comes to political, Liberty HQ is a really great organisation that talks about our human rights and how and what the government is doing to try to squash our rights, so we like to engage with Liberty's campaigns. When it comes to environmental, we're really engaged with the local extinction rebellion and the local ocean rebellion groups. We've also got access to a lot of resources, because of our history and embedded knowledge, so we have access to a lot of up-to-date data and research with regards to food and farming.
Just getting out there, being open minded and not being afraid to have the tricky conversations or make the difficult decisions.
How do you approach sourcing suppliers for your business?
We're really vigorous when it comes to sourcing, we have a set of No-Bull principles. We've got the No-Bull rules to dine by, to trade by, and to work by and they cover the three pillars of sustainability.
As we are an organic business, that's our first metric when it comes to new suppliers. We don't buy out of season organic produce, so it has to be in season and in Britain. The only thing we buy from further afield is citrus, which are in season in their country of origin, and we don't take anything that is flown in. Everything is field grown and not flown. Every single supplier on our list has been combed through and most of them has been visited in person.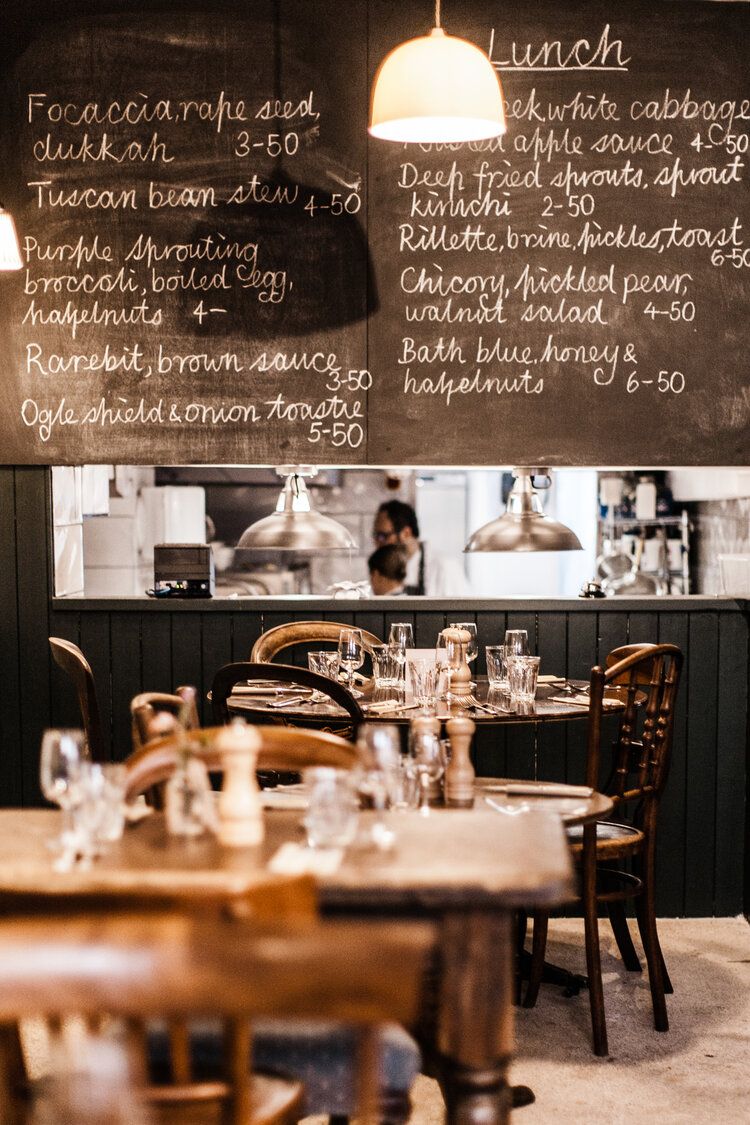 Does your passion for these products have an impact on the prices you're paying?
Our metrics are slightly different, we spend a lot more labour because we pay well, and it takes a lot to do what we do. Therefore, we have to approach things slightly differently. Our produce can be more expensive, but we're very, very careful with it. We use sensible sizes, so our food waste is probably about a fifth of what we you would expect for a business this size, we don't overfill people's plates to avoid wasting food. That is our first action, and an important one.
If the story is told well, people are happy to pay a little bit more. They want to feel good about what they eat. This reflects on the previous question as well. It's one of the reasons that were are constantly working with our suppliers, so you're naturally getting so much information. We've got so many innovative growers doing amazing things, such as working with perennial vegetables, veg that doesn't need to be ploughed which means the soil retains carbon. We spend more on labour, but we use a lots of vegetables and spend time preparing them very well, so it's the quality of the vegetables and the skill of the chef that you're paying for. Our beer is cheaper than anywhere in town, and the only thing I would say that's noticeably more expensive is our entry level wine which is probably about three pounds more expensive per bottle.
We've had an increase from anywhere between 3% to 111% in prices. We were doing a menu for a set price, but we had to scrap that because we just couldn't do it. The prices were varying so much that it was just bonkers.
When addressing the prices increased there is no storytelling, just be straight about it. The key is to be transparent because people get it and understand.
What certifications do you look for in suppliers/partners when it comes to sustainability?
Organic is first and foremost for our suppliers, so organic and Fairtrade are the primary certs we look for with certification. When it comes to things in the rooms, we will still be looking at organic and sustainable certifications, as well as recycled and reused. When it comes to other suppliers, like our utilities we use Ecotricity. Across the board we will only purchase from businesses that pay their taxes, and with electricity, those that invest in building wind farm sites.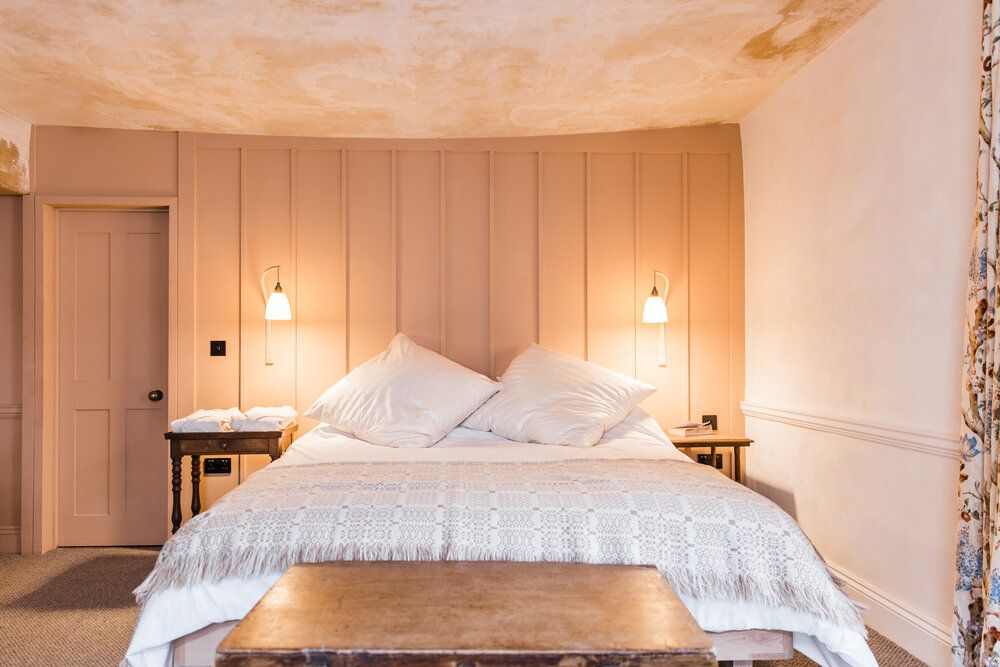 How do you relay the story to the customers that come in?
Our staff are really well informed, so they relay the what and the why directly to customers. We also have lots of info on our website. It's a really fine balance for us because we want to be fun place to come. But then all this our values underpinning what we do. We are very lucky that we've got people whose been here many times, they're almost like advocates! We wanted to really engage in a way that wasn't preachy but was always present, it's a really fine line and we're constantly working on it.
What are some of the major challenges when it when it comes to being more sustainable?
It's quite often the unsexy stuff, such as bins. So, making sure that so you've got the cradle to grave situation locked in. For example, after putting bits into a recycling bin, you think it's safe but what actually happens after that? Where is that going? What are they doing with it? The question is always are we doing the best we can?
For example recycling our oil – a business that' going to do something decent with it. It took me so long to find somebody who is going to make it into biodiesel. It's things like that, that are endlessly fascinating. It's kind of the substructure that holds it together that is ongoing but so impactful, but bins are smelly, they're not sexy. People want to look at the lovely, finished compost, but what about the bottom of it with the manky contaminated yoghurt pot. That's the problem area. I would say that the fight can be tedious and boring, but it is also fascinating and rewarding, and fundamentally the right thing to do.
A business can only truly be sustainable if your team are happy and healthy
Another important factor to consider is that a business can only truly be sustainable if your team are happy and healthy. Which means proper time off, proper paid holiday, they don't work more than 42 hours weeks, they get paid overtime, they get compassionate leave, we have a collaborative problem solving approach to working together. Therefore, keeping your team in a happy place requires a lot of energy but you get 20 million times back, because it ends up becoming a family. When most people hand in their notice here, they get emotional, its so sweet, which is testament to a really fantastic work culture.
We've got people that have been here since we opened which is really unusual, as we've been running for three years now. It's very rare for people to leave us within a year. You can only really build a fantastic and sustainable business if your team are along for the ride, and they need to be happy to help you to do that. The people part of sustainability is making sure that your staff is having a good time, having a laugh and feel cared for.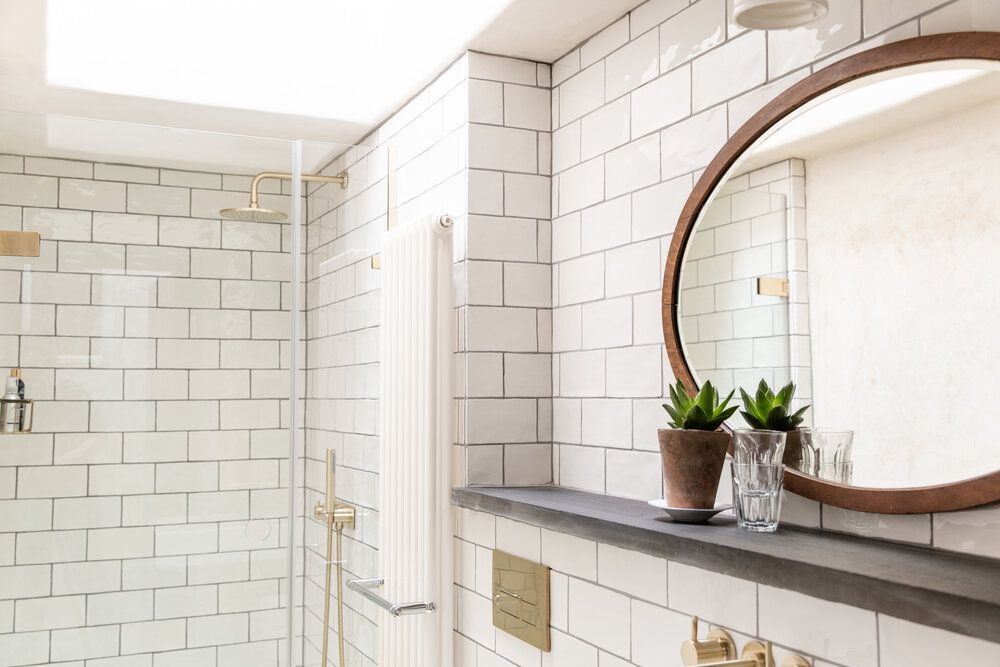 How have you dealt with the effects of Brexit?
Brexit had a real effect on the industry, I think the figure is something like half a million workers left the industry (although don't quote me on it), so it turned into a feeding frenzy, and it was extremely hard.
We are in a near constant loop of hiring, as about 20% of our team come and go. At The Bull Inn, we're lucky we've got a team of 10 in the kitchen, and we've got around 40 people working for us, so it's a lot of hours to fill.
Working in hospitality is sometimes seen in a negative light, how do you tackle this?
I think the reason that there is a negative view on this industry because there are some bad employers. However, there's also loads of amazing employers doing really good things, and we should focus more on them.
We need to change the narrative to one of hospitality being a force for good and as being a great, dynamic industry to work in.
How do you approach your menu creations?
Our menu is supplier led. We cook what we get so the menus change every service. The menu boards are wiped after every lunch and redone, it's basically based on what comes in every morning.
Have you ever been in a situation where you haven't been able to supply because the suppliers just don't have it?
Yes, many times – but that is part of the fun!