19 Jul 2022
The Hotelier Edit: Eljesa Saciri of The Zetter Townhouse Marylebone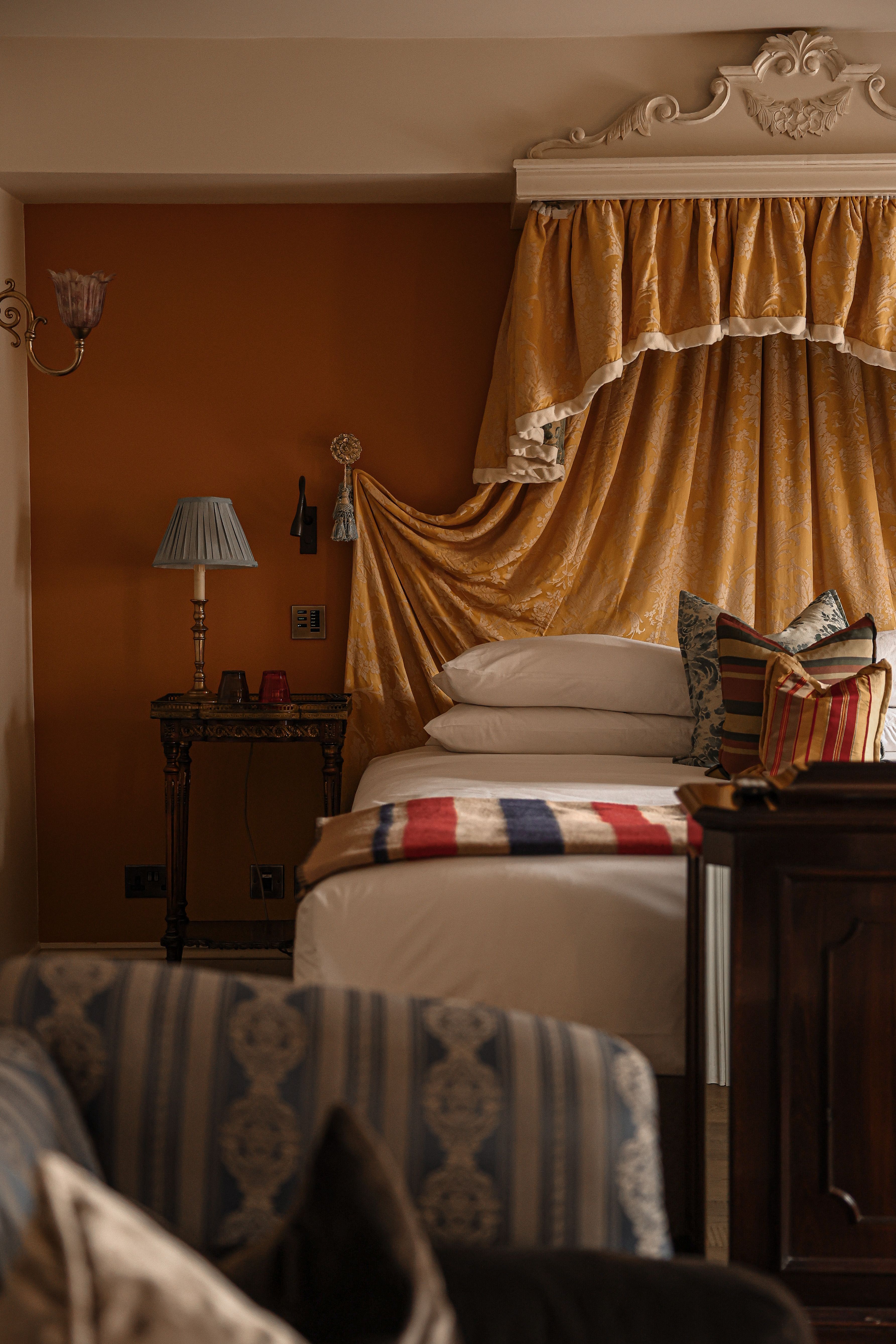 Last month the Independent Hotel Show team nipped down the road form our central London office to pay a visit to the stunning Zetter Townhouse Marylebone and to Hotel Manager Eljesa Saciri.
In March 2021 The Zetter Group, encompassing The Zetter Hotel, The Zetter Townhouse Marylebone and The Zetter Townhouse Clerkenwell, was acquired by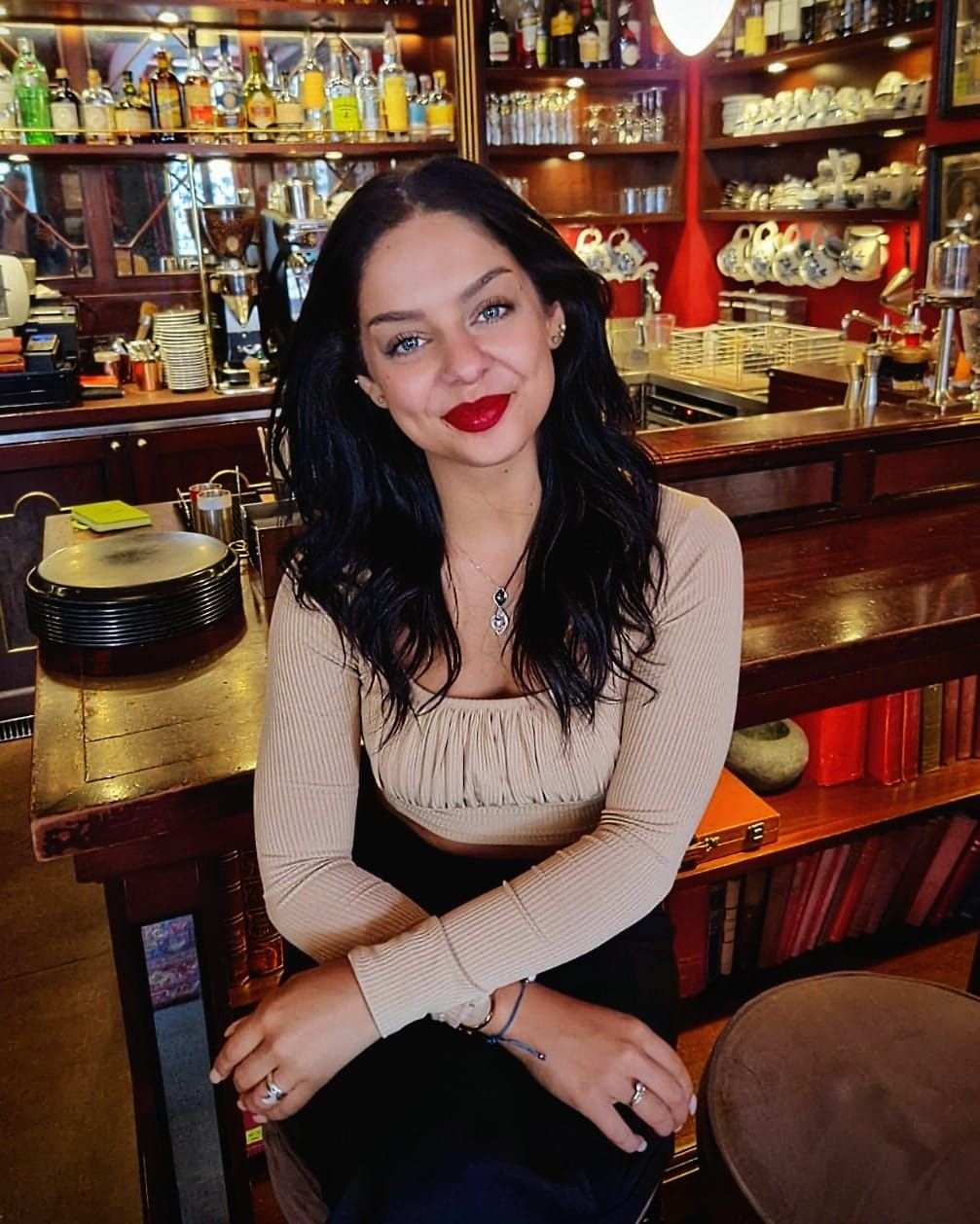 hospitality investor Orca Holding, which has stated that it see 'huge growth and development potential' in the Group.
We sat down with Eljesa to learn more about Zetter Marylebone as she is approaching her first anniversary as Hotel Manager for the property, having previously spent more than five years at The Doyle Collection.
---
We kick off the interview by asking what types of guests the hotel welcomes, and what Eljesa thinks brings them back time and time again.
"We have a lot of business travel coming back, which is fantastic," she says. "I find it interesting because I always assumed corporate travel wouldn't be so eclectic, but when you're travelling, you want to feel at home and that's what people come back for. Our front of house team gets to know our regular guests and I often see them chatting away. When you're travelling consistently it's nice to have a deeper bond and avoid the same conversations over and over.
"I had a manager who always used to say that it must be in your blood to do this; it's not meant for everyone, and you have to genuinely love what you do. To be able to take on hospitality as a career and do it forever you have to love it.
How has the hotel adjusted to a post-Covid world?
All of the rooms have desk spaces and chairs and it feels like working at home. People also use the space in the lounge during the day. On Mondays we're solely open to guests and everyone is down here working.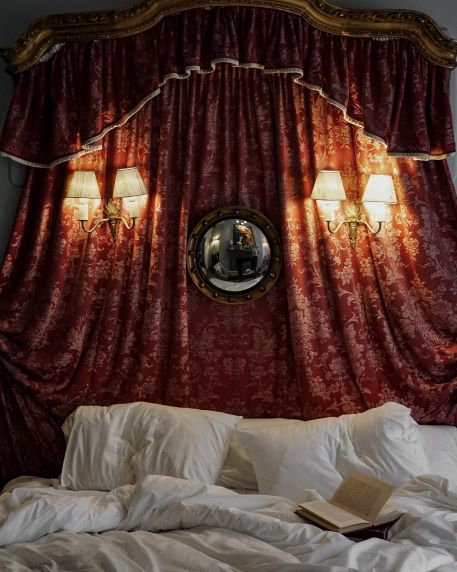 Do people in the local area feel they can walk in and work in the hotel, and is that something you want?
We absolutely do, that's what the space is for during the day. On Wednesdays through Sundays, it can be busy with afternoon teas but on Mondays and Tuesdays absolutely. We like to be able to offer guests the opportunity to get out into the world and meet new people and have breathing space. You're not stuck at home, we had enough of that for two years, so come on in!
Staffing has a been a big issue in the hotel sector in recent years, are you feeling that at Zetter?
Staffing is one of the bigger issues and I think it's a global one and a huge concern. We've been actively working as a Group, going out into universities, and having conversations. It's important for students to understand that hospitality is a career, not just a job to pay your rent.
I was in my fourth years of studying law and had a job in hospitality just to pay my bills, but then I realised that I was loving what I was doing and knew it was what I wanted to do. This is one of the oldest and most stable careers you can have.
Many hotels are approaching the problem by giving their employees more freedom and flexibility in their roles.
We all enjoy different things and have different lifestyles and different skills. It's about building a team that's adjustable. I have someone in my front of house team who's extremely creative and a photographer, so they've been running creative projects in the hotel.
When I joined, I didn't take a break for months and was working six days a week. Finally, I took the weekend off, and even then, I popped in while driving past and they said, 'what are you doing here!' Sometimes I come in and they say, 'this is done, this is done' and it's amazing. They're engaged and they're doing things they like and it's giving me freedom and flexibility and the ability to help them grow and not lose their spark.
Why do you think guests choose your hotel out of all the competition in the area?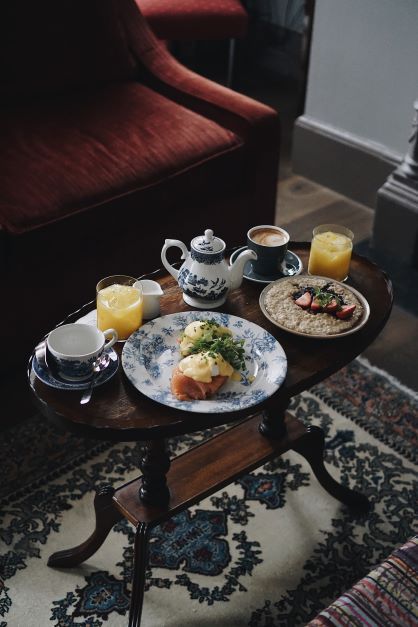 There are various reasons: quirkiness, eccentricity, the aesthetics of the building itself. The location is prime too, but I would say the guests return for the team; people bring people.
Social media is huge; everyone loves Instagram! I don't have it personally, but I've learnt so much, it's a job on its own. We do some amazing shoots in the hotel. Most of our bookings come direct, via the website, phone or popping in (and we have the best reservations team in London if I do say so myself).
The best marketing you have is word of mouth, and often the little things make a big difference. Word of mouth is so undervalued but so important, and it makes a huge difference if someone is recommending it authentically rather than if it's our marketing.
How often do you refresh your menus?
We try and do every three months seasonally, and we have our signature cocktails that stay on the menu. Alongside the menu we also refresh our playlists seasonably, it all goes together. Our teams have the autonomy to create whatever they wish. You're not going to please everyone, but the vast majority of our guests love what we do and it's why they keep coming back.
How important is sustainability to your hotel?
It's very important and we've always been very eco-friendly: the main hotel has been awarded so many times. It's a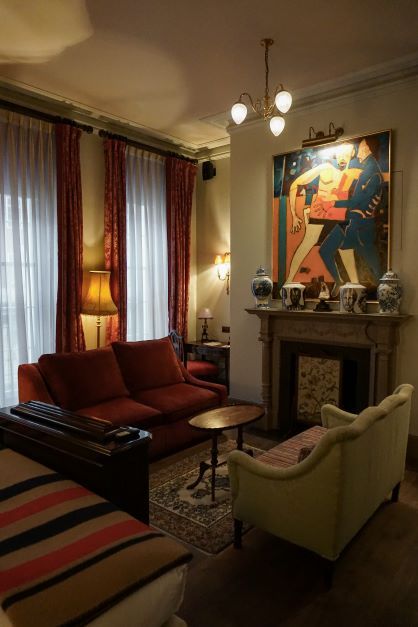 huge part of what we're doing and the world we're moving into, and the guests care more and more about it. Our furniture, tables and chairs etc. are second hand vintage, it's sustainable but also part of the brand.
How much communication and consistency is there across The Zetter Group?
We meet up every week; we're a very close-knit family. If is anything I need, and especially when I first joined, I would turn to both the Head of Housekeeping and Head of Maintenance who had been here for a long time. We talk between ourselves on a day-to-day basis – from myself and hotel manager in Clerkenwell all the way to our F&B teams. We also have monthly full board meetings where the larger conversations are had.
The hotels are linked by the story and the passion, which are so uniquely curated, but they also attract different crowds due to their locations.
What are you interested to see at the Independent Hotel Show?
New products, new things. It's constantly evolving. I don't have time to go out there and find the latest trends, so the show is valuable to see what's changing the world. Plus, I love to meet new people. I'm interested in what brands are doing, what new amenities there are and how the game has changed.
---
Independent Hotel Show will be back celebrating its 10th birthday this from 4-5th October at Olympia London to bring together hundreds of unique suppliers and influential hoteliers like Eljesa to network, experience product innovation and so much more! You can sign up to our newsletter here to keep-to-date with all #IHS22 news and insights.