17 Oct 2023
The Headland secures Independent Hotel of the Year and Jonathan Raggett recognised at Independent Hotel Show Awards 2023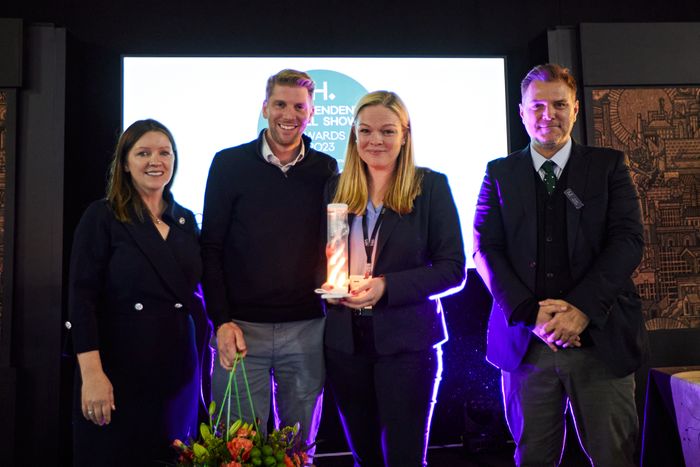 The winners of 2023 Independent Hotel Show Awards, in partnership with Preferred Hotels & Resorts, were announced on 16 October at Olympia London, with leading figures in the boutique and independent hotel sector in attendance.
Chris Bancroft, Operations Manager at The Newt in Somerset, won GM of the Future, in partnership with The Master Innholders, and The Headland, Cornwall, was awarded Independent Hotel of the Year.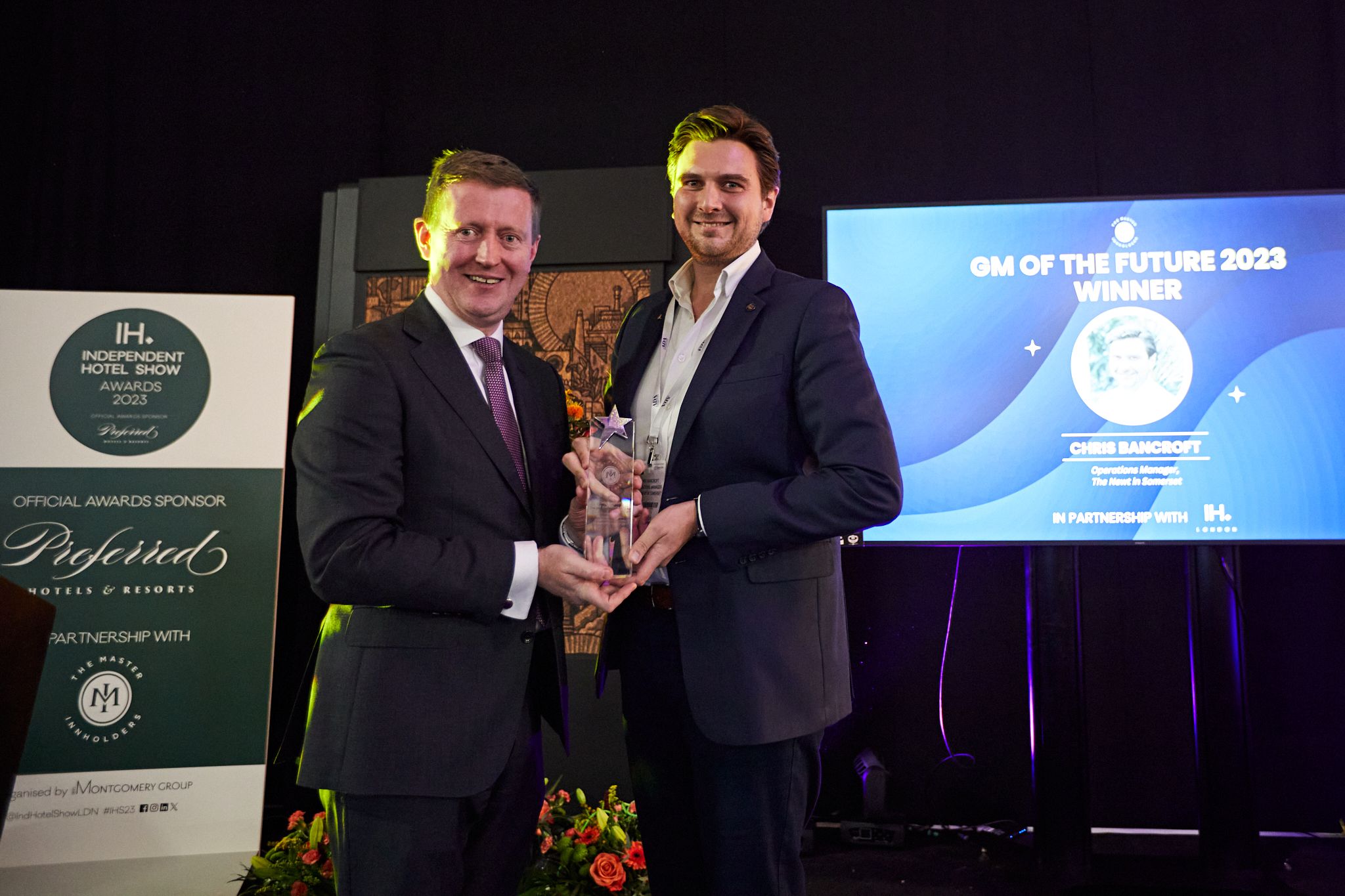 Bancroft commented: "I feel very privileged to receive the GM of The Future Award, this recognition is a testament to the dedication and passion of our team, and it reaffirms our commitment to pushing the boundaries of hospitality. Thank you to The Master Innholders for the incredible opportunity and support."
Veryan Palmer, Director of The Headland, Cornwall, said of the award: "It's a massive well done to our team. Our nomination is based on all the work we do with young people, people with additional needs and people of a semi-retired age and a massive congratulations has to go to the team who support those people in our wonderful industry, day after day, and show them how amazing hospitality can be."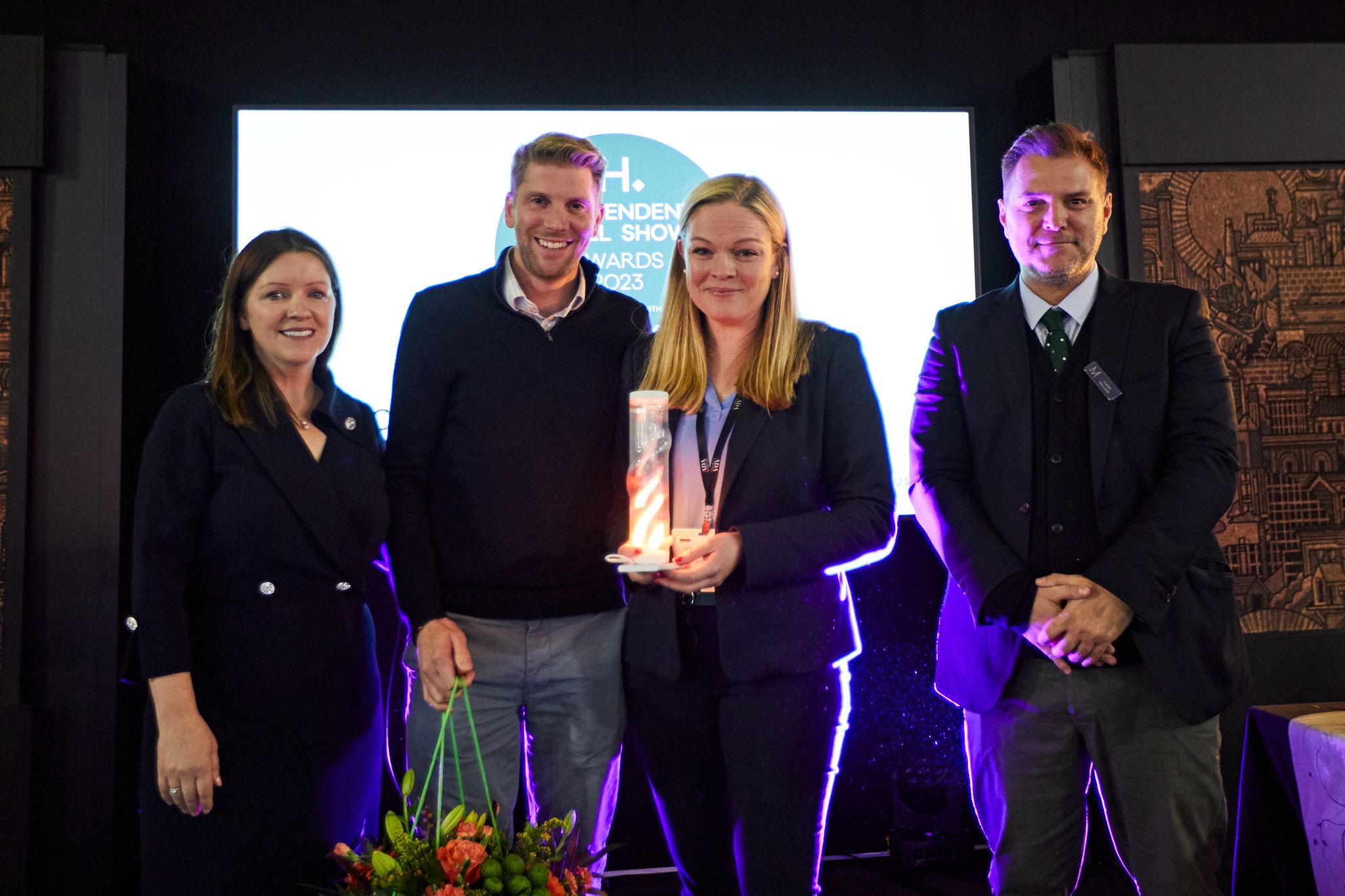 Independent Hotel Show Awards judge Brenda Collin, EVP - Europe at Preferred Hotels, commented: "Huge congratulations to the Headland, Cornwall for winning Independent Hotel of the Year 2023. Choosing a winner out of eight fantastic independent hotels was incredibly difficult but The Headland's commitment to people and sustainability is hugely commendable. Well done to the whole team!"
Kalindi Juneja, CEO of PoB Hotels and awards judge, added: "The Headland's recognition as Hotel of the Year is a result of unwavering dedication, a commitment to excellence and their journey to cultivate and train the next generation of hoteliers. It is a testament to the remarkable journey Veryan and Richard have embarked upon for this incredible independent hotel."
Simon Numphud, Managing Director, AA Media, said: "The Headland is a wonderful family owned, independent hotel. Its continual re-investment and transformation of their product combined by the tremendous focus they place on employee engagement, local schools, wider community and sustainability, sets a great example and inspiration to others."
Jonathan Raggett, CEO of Red Carnation Hotels, was also recognised for his Outstanding Contribution to the sector and to the next generation of hospitality professionals.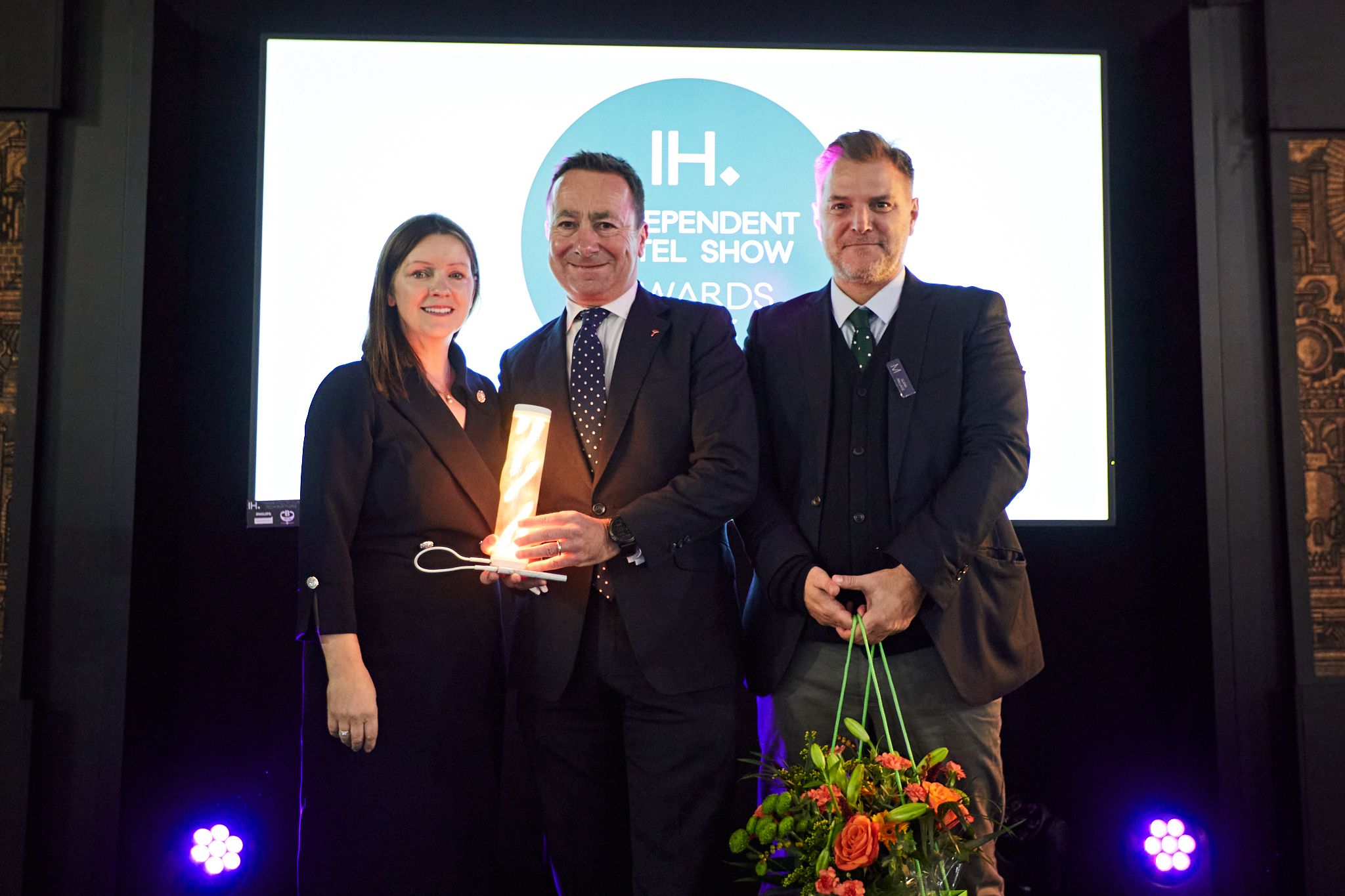 Raggett commented: "It's a true honour to have won this award. It's really important to say that winning anything in this business is always about a team of people, the people you work hard with. You work hard and you want to do your best. It's not just the people you work with, it's also the people that are in this industry and the fantastic camaraderie.
"I've enjoyed every single year of my hotel career. I want to carry on inspiring people and telling people that this is an inspiring industry to be in. Work hard, do your best and you'll do very, very well."
Stuart Procter, Chief Operating Officer at the Stafford Collection, commented: "Jonathan has been an outstanding leader for decades and is a true inspiration to anyone in the hospitality sector. In my view, he is a standout winner."
The GM of the Future award was presented on the evening by James Clarke, General Manager of Park Plaza Westminster Bridge London.
Alongside being granted the prestigious title, Chris Bancroft will be awarded a place on the distinguished General Management Programme at Cornel University, New York, USA. Valued at over £11,000, the course will provide Chris with the opportunity to work on developing business expertise and leadership capabilities, as well as help drive self-empowerment and innovation.
Commenting on the awards, Dan Rose-Bristow MI, Chairman of The Master Innholders said: "Our aim when we developed the GM of the Future Award back in 2019 was to both recognise and nurture the amazing talent within the hotel industry by enabling people access to life-changing training and development that they would otherwise typically be unable to access.
"It's all about removing the boundaries that exist for so many in our industry, and I'm excited to see how Chris continues to develop and grow into an incredible General Manager as a result of his accolade. Myself and my fellow Master Innholders extend our sincerest congratulations to Chris and all of the other incredible hoteliers shortlisted."
The Independent Hotel Show, and the Independent Hotel Show Awards, will return to Olympia London on 15-16 October 2024. Keep up to date with all the news from the show at independenthotelshow.co.uk.