11 Oct 2023
Global mycloud hospitality platform targets significant UK expansion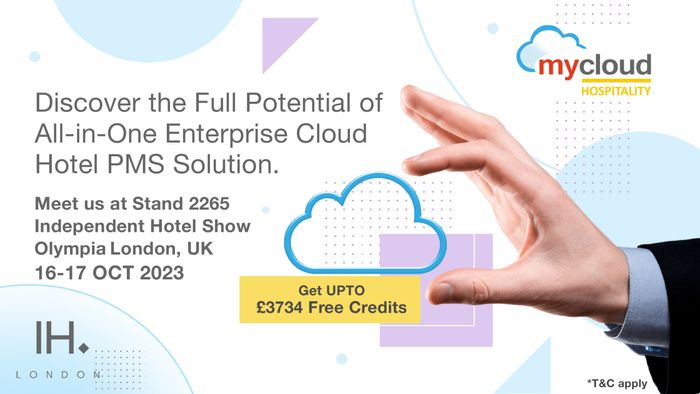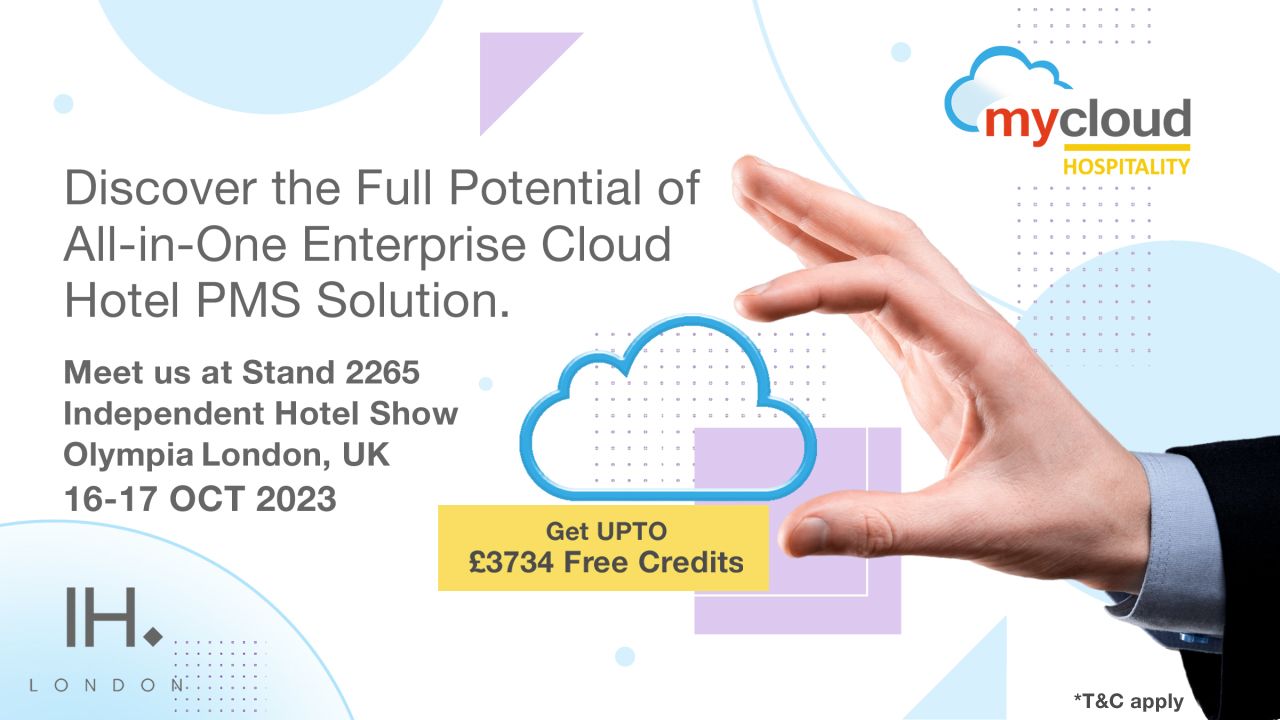 The internationally renowned mycloud Hospitality platform – an all-in-one, cloud-based enterprise hotel PMS suite – is already in use by hotels and resorts around the world. Now, the mycloud PMS has ambitious plans to expand into the UK market. The multi-award-winning platform is offering new UK clients up to £3,734 worth of free credits when they take out a subscription. Hoteliers can meet the mycloud team in person at the Independent Hotel Show at Olympia London (stand 2265) on 16-17 October 2023 to take advantage of the offer.
mycloud PMS provides a wealth of features that support hospitality businesses to level up their operations, enabling data-driven decision making. In addition to the comprehensive PMS, the platform includes an easy-to-use booking engine, POS, contactless guest experience and guest services functionality, e-distribution, a unique social listening tool, purchase and inventory systems, F&B costing and a complete financial accounting solution based on USALI.
Deepak Chauhan, Vice President – Cloud Services at mycloud, comments: "We have developed mycloud over many years to provide a robust and comprehensive solution for hoteliers around the globe. The platform streamlines operations and processes while dramatically enhancing the guest experience, adding value at every touchpoint. This enables hoteliers to make smarter decisions, reduce costs, increase revenues and improve staff efficiency. All while captivating their guests."
The worldwide hotel and resort industry is recovering well from the impact of the COVID-19 pandemic. According to IBISWorld, the market is growing from a value of $1.06 trillion in 2022 to a projected value of $1.21 trillion in 2023. In the UK, meanwhile, the hotels market is projected to grow to a value of $21.07 billion this year.
Implementing mycloud supports businesses to maximise the opportunities that this growth provides. The platform has no upfront fees, no contracts and a pay-as-you-use approach. The platform also delivers 24/7 guaranteed support, providing both flexibility and peace of mind. It suits users ranging from small, independent establishments to multi-site international chains.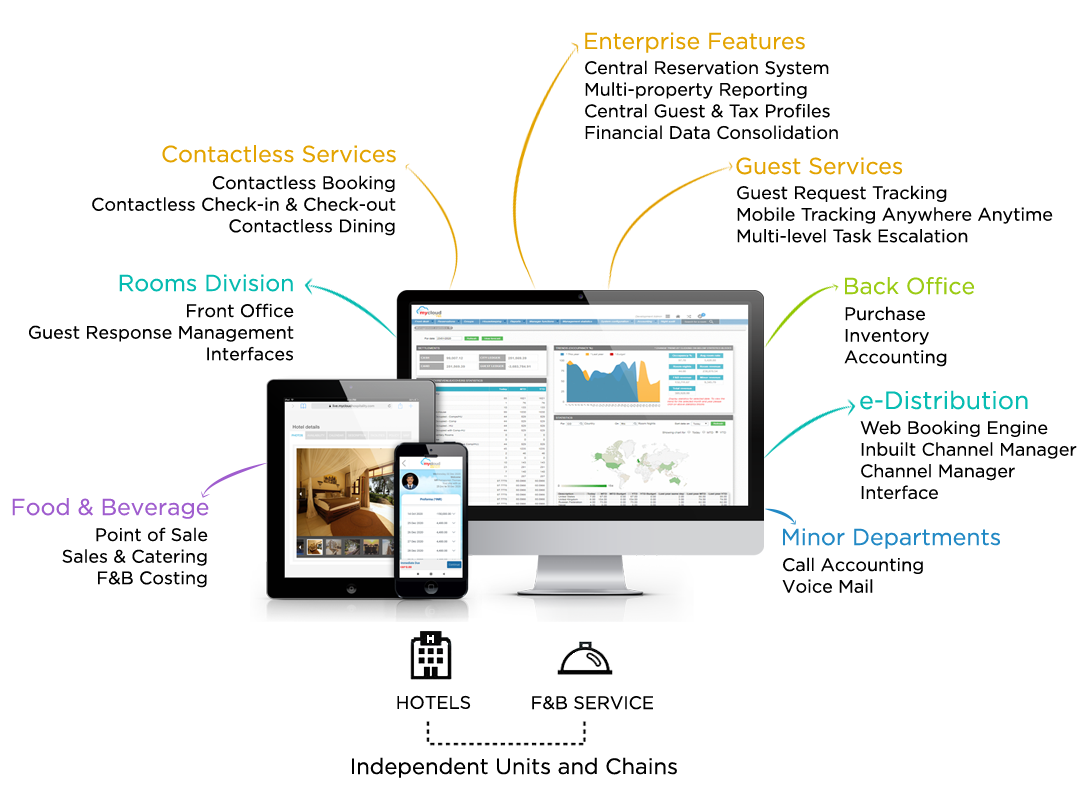 The basic mycloud PMS can be up and running in as little as four hours, recognising the operational pressures that busy hoteliers are facing. In addition to its other features, the platform also offers a library of more than 300 interfaces that allows hoteliers to integrate a huge range of third-party software and hardware products. This provides operational freedom on a single platform, with easy integrations available for Sage Accounting, Xero, Mail Chimp, Siteminder, Fornova, Worldpay, GlobalPay, LeadSquared and many more, including via the mycloud API.
mycloud has evolved over the years, keeping up to date with both the latest technology and shifting guest expectations. The platform delivers a complete ecosystem, with advanced features including contactless check-in, check-out and payments, mobile keys for opening doors, guest stay and bill management and digital menus. It also provides powerful reporting functionality, with 150+ reports underpinning deep, data-driven insights.
Awarded a Certificate of Excellence for the past three years consecutively by HotelTechReport, the mycloud hospitality platform continues to go from strength to strength. UK hoteliers interested in implementing the platform can arrange an in-person meeting and demonstration with the mycloud team at the Independent Hotel Show at Olympia London on 16-17 October 2023. The mycloud team will be at stand 2265 and hoteliers who meet with them in person will have the chance to gain up to £3,734 in free credits, valid for a full year.
To discover the multi-award-winning hospitality platform and arrange a meeting with the team, visit www.mycloudhospitality.uk or email info@mycloudhospitality.com.