18 Oct 2023
FULL REPORT: Independent Insights from STR and CoStar 2023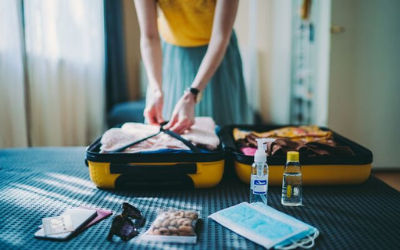 Independent Insights
from STR and CoStar
Normalisation is a common word being used to describe the global hotel industry, but different factors add complexity when measuring success and projecting the next 12-24 months. The UK is a good example of that normalisation, as leisure travel softens but corporate demand improves—especially in London. Long-term, domestic leisure demand is most at risk with re-mortgaging into next year expected to reduce disposable income.
That means guest segments are once again shifting and likely presenting you with different opportunities and challenges. We know that attendees of the Independent Hotel Show require more tailored insights due to the unique nature of their business. This report and our ongoing partnership with the Show contributes to us providing more granular insights with attendees each year learning about the value of benchmarking in their strategies and operations.
STR works with more hotels than any other data provider in the world, but every hotelier that works with us is positioned to gain a competitive advantage. With that in mind, we are pleased to share a report with a sampling of our data and insights.
Previewed briefly below, the full report will be issued to conference attendees following the event with insights spanning top-line performance, guest segmentation, forward bookings and forecasting.
Report preview
Year-over-year comparisons became relevant again in 2023, mostly after the first quarter when Omicron comparables were gone from the calendar. Regardless, independents in London posted higher levels across the top-line metrics for each of the first eight months of the year. The same can be said for branded properties, although gains in average daily rate (ADR) were far more pronounced.
Year-over-year growth was common in the Regional UK market as well, but gains were on the more modest side, especially when looking at ADR in independent properties. Brands look to have struck more growth balance between occupancy and room rates.
Looking forward, London remains a popular destination for both domestic and international demand—the latter of which returned at significant levels during the summer thanks to Americans traveling to Europe. While leisure demand is softening, improvement in the corporate segment should keep growth moving forward into 2024. In the Regional UK, projected occupancy gains are supported by longer-term economic improvement expected across the UK, which includes inflation cooling and GDP growth rising from 2025-27. Longer-term ADR growth expectations have likewise improved, as economic headwinds have moderated and rates are unlikely to reset or decline.