11 Oct 2023
Five ways a hotel can use music to tell your story and connect with guests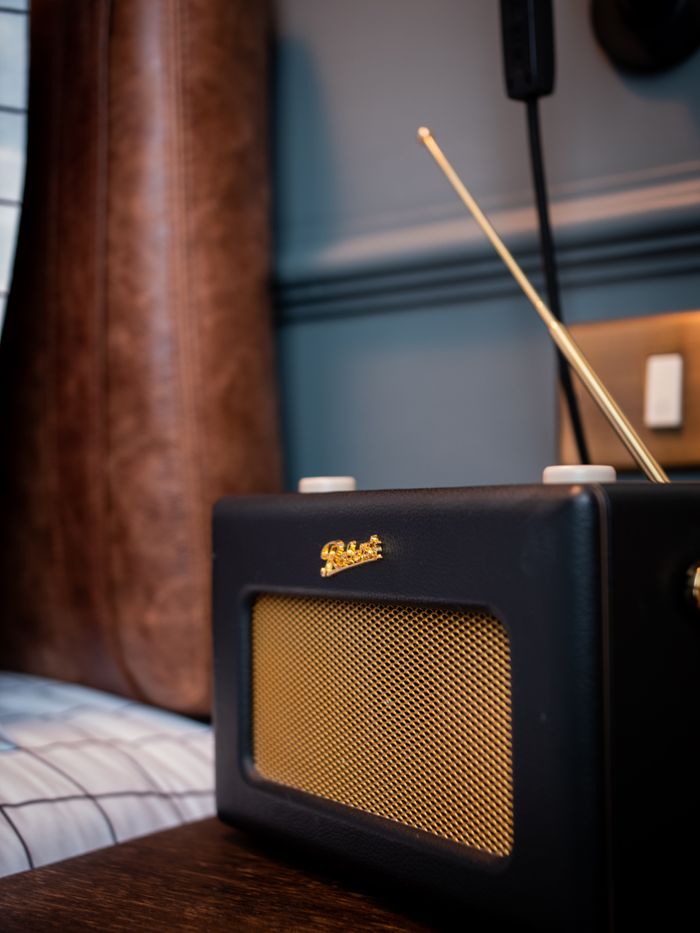 Sound is the second most important human sense. Your guests are experiencing your hotel through sound as well as vision. Just like design, lighting, art, and the taste of the menu - music and the experience it creates need to be carefully conceived and delivered with attention to detail. Get it right and it can help bring your story to life, and help your property win a place in people's hearts. Get it wrong and you are probably missing a trick, or worse still annoying people.
1. Get creative
Think outside of the box of clichés. There's a whole wonderful colorful world of music spanning decades, continents, and styles. The days of Café-Del-Buddha Bar are well and truly over. Is that dusty piano music actually inspiring? People's taste is more eclectic than ever. Today's savvy audience travels to have new experiences. They want to be presented with intelligent choices that intrigue and delight them. Music can impress and it can be used to create a sense of discovery.
2. Be confident with your sound
The hotel's soundtrack needs to be relevant to the type of property, and the audience you are targeting. But don't pander to people's tastes. It is better to have a confident sound that reflects your hotel's personality than to try and please everyone. The experience needs to be aspirational rather than what they like to hear at home. They are going to a boutique hotel or country house hotel to escape the norm so don't sound day-to-day.
3. Sound appropriate
Music carries many connotations and cultural meanings. These can be utilized to reflect your story but need to be selected carefully. For instance, certain artists and music styles could be curated together to reflect your 1930s Art Deco design because they evoke that era. Whilst for another property's audience that may be a complete turn-off because the hotel needs to speak relevance to hip late 20-somethings. As well as cultural references within music, there is an unwritten tribalism associated with its many scenes and sub-cultures. These distinctions need to be navigated carefully if a brand wants to be taken as credible. This is particularly relevant to lifestyle brands or those focused on younger demographics.
4. Match the music to the concept for F&B spaces
Tie the music choices to the design and the experience you want to create. If you are creating a glamorous chic cocktail bar – sound glamorous, sexy and escapist. If you are creating a destination restaurant with a strong identity related to a certain cuisine, you might want the music to echo the geographic region of that cuisine to reinforce the concept. Whereas if you are offering a less concept-driven dining experience, but one that is sophisticated and designed to appeal to a wide audience, the music should probably sit in the background and be focused on creating a very comfortable space that encourages people to have a great time without getting in the way of it.
5. Use music to set the mood.
Music and lighting are not the reason guests book a particular hotel. But they certainly impact the guest experience. They are key components of the atmosphere. If you execute your music well it can change how people feel and encourage them to enjoy themselves and spend more time and money there. Whereas if it is done badly, they will notice. It's crucial to get the volume right and adapt it as the room fills up. But also try to have the right music ambience for each time of day. Maybe your lounge needs to be relaxed for afternoon tea, but more vibrant for evening drinks and socializing.
Ultimately if your soundtrack supports the hotel experience by adding to it, for instance by contributing a sense of creativity, theatre, glamour, kudos, or timeless style, this will help you stand out. It's also a shortcut to emotional engagement that should help keep people coming back for more.
---
Written by:
Rob Wood
Creative Director
Music Concierge
www.musicconcierge.co.uk