24 Jul 2022
The Exhibitor Edit: Naturalmat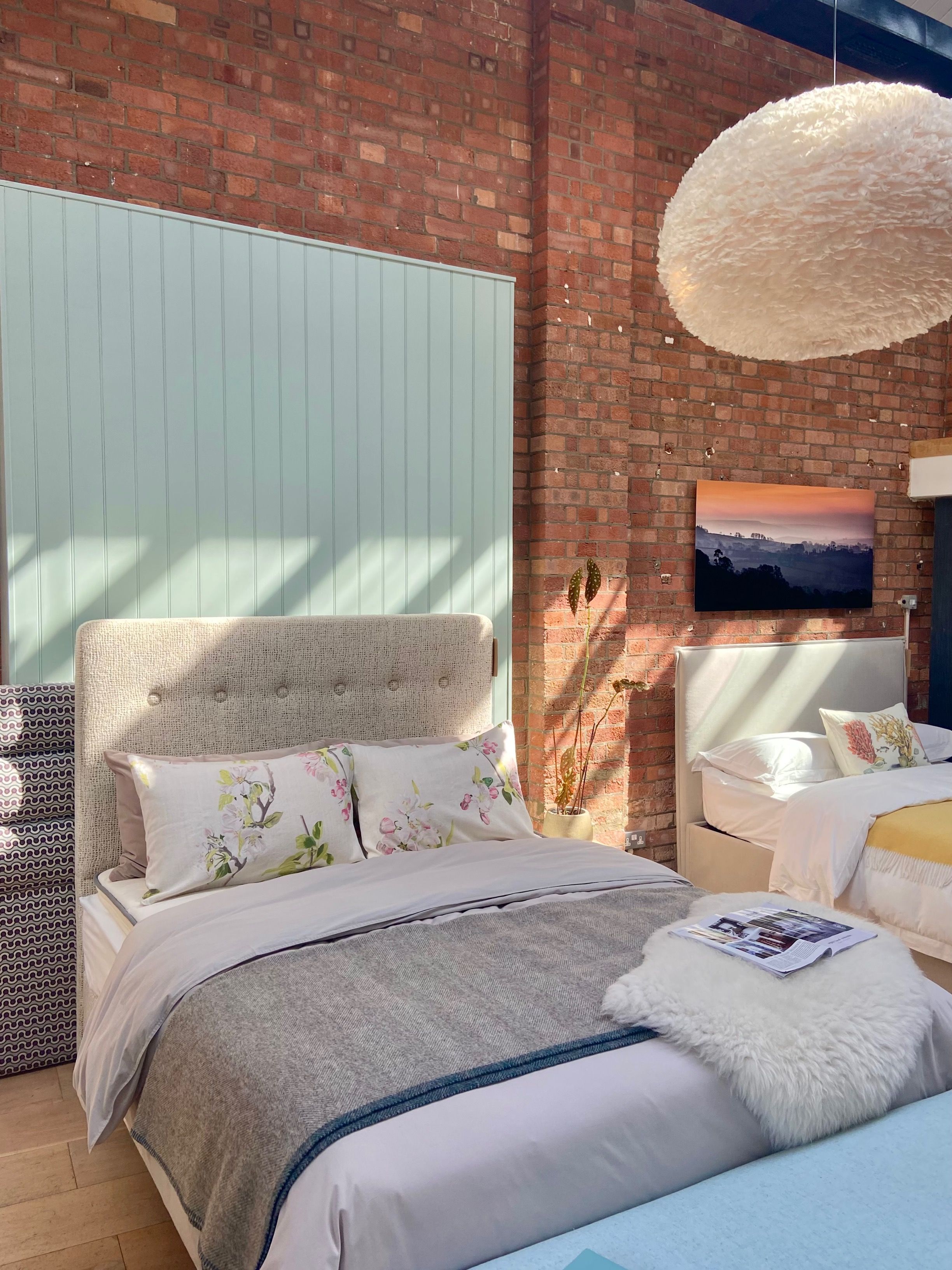 The Independent Hotel Show sits down with our exhibitor Naturalmat, supplier of organic mattresses, hand-made in the company's Devon factory on the banks of the River Exe.
---
Speaking with Creative Director, Aissa Gonzalez, & Head of Marketing, Harry Engels,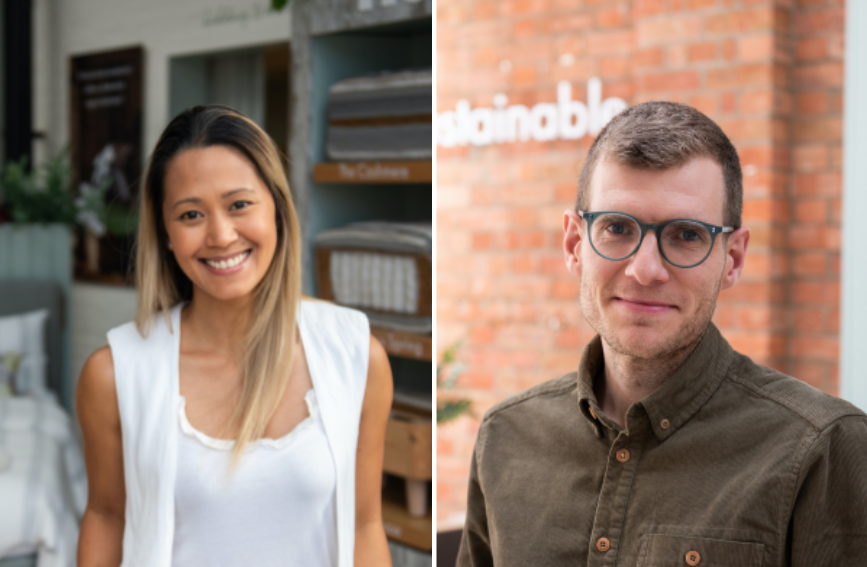 in the company's Chiswick showroom, we learn that Naturalmat founders Mark and Peter first set up the business to specifically target the nautical industry, providing quality mattresses for boats as an alternative to the existing products on the market.
"They set out to find a better solution, which was using natural fibres effectively," explains Aissa. "It's much more breathable, self-ventilating and better for a cramped and humid boat environment."
Next the business progressed to the nursery market, when Mark had his first son and again noticed limited options in the existing market. Naturalmat created the UK's first 100% natural, chemical-free baby mattress, which also passed all fire regulations.
The business fell into the hotel sector, says Aissa, due to a chance encounter with Simon Woodroffe, Founder of YO! Sushi, YOTEL and YO! Home, and now the company's mattresses can be found in a wide range of the leading hotels around the world offering a natural, sustainable and luxuriously comfortable sleep experience to their guests.
Like many businesses in the hotel sector, Naturalmat has a strong emphasis on sustainability; however, unusually, this dates all the back bad to 1999 when the business was set up.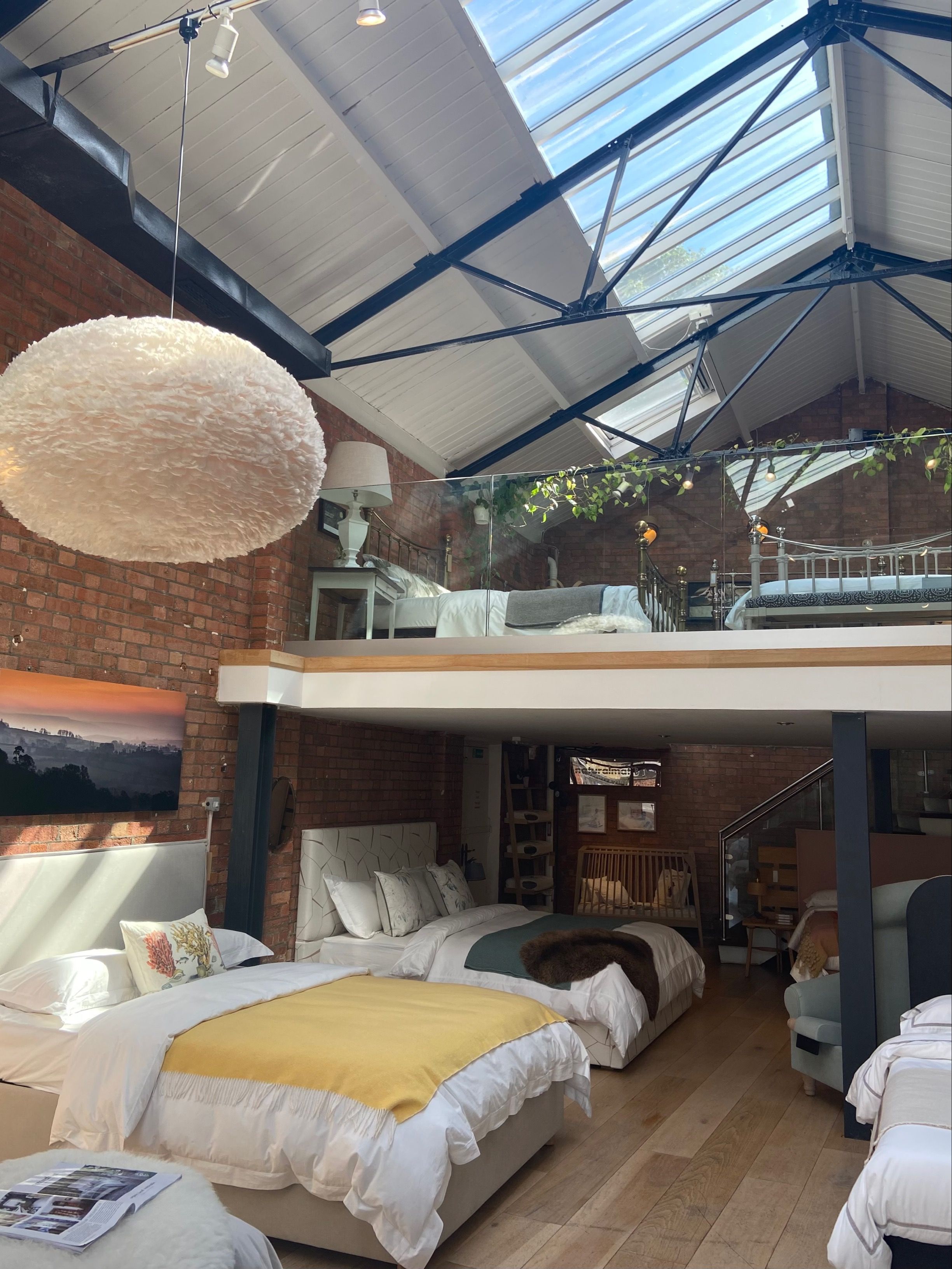 "Back then sustainability wasn't really a thing, as bad as that sounds," says Harry. "But by virtue of the materials they used, where those materials came from, the way they chose to run the company, it's always been very sustainable.
"It's natural and renewable. With coconuts, for example, we take the bit that no one wants, to make it into a mattress. It's a great crop because nothing goes to waste, and it doesn't require much water. Another key material that we've been using since day one is wool, which is key to being fire retardant. To this day, we only source from Devon, Cornwall and Dorset.
"We've recently introduced a more formal strategy around how we run the business and grow moving forward. We've applied for B Corp and have just published our first impact report.
"We've introduced a new initiative called our 'Mattress for Life' initiative, where at the end of your natural mattress's lifetime - 10 years after you bought it - you have three options as a customer: you can either refurbish, recycle, or donate your mattress. If you refurbish, we'll come and pick it up, take it back to our Devon workshop, replace any layers that are compressed and put a brand-new cover on it for half the cost of a new mattress.
"If a hotel is serious about working with a sustainable provider, then they need to look at the history and they need to really dig, rather than just taking the marketing at face value. Most businesses like to say they're quite sustainable, but then if you have a little scratch beneath the surface, the paint comes off pretty quickly. With us, we will let you dig as deep as you want: we're green under there."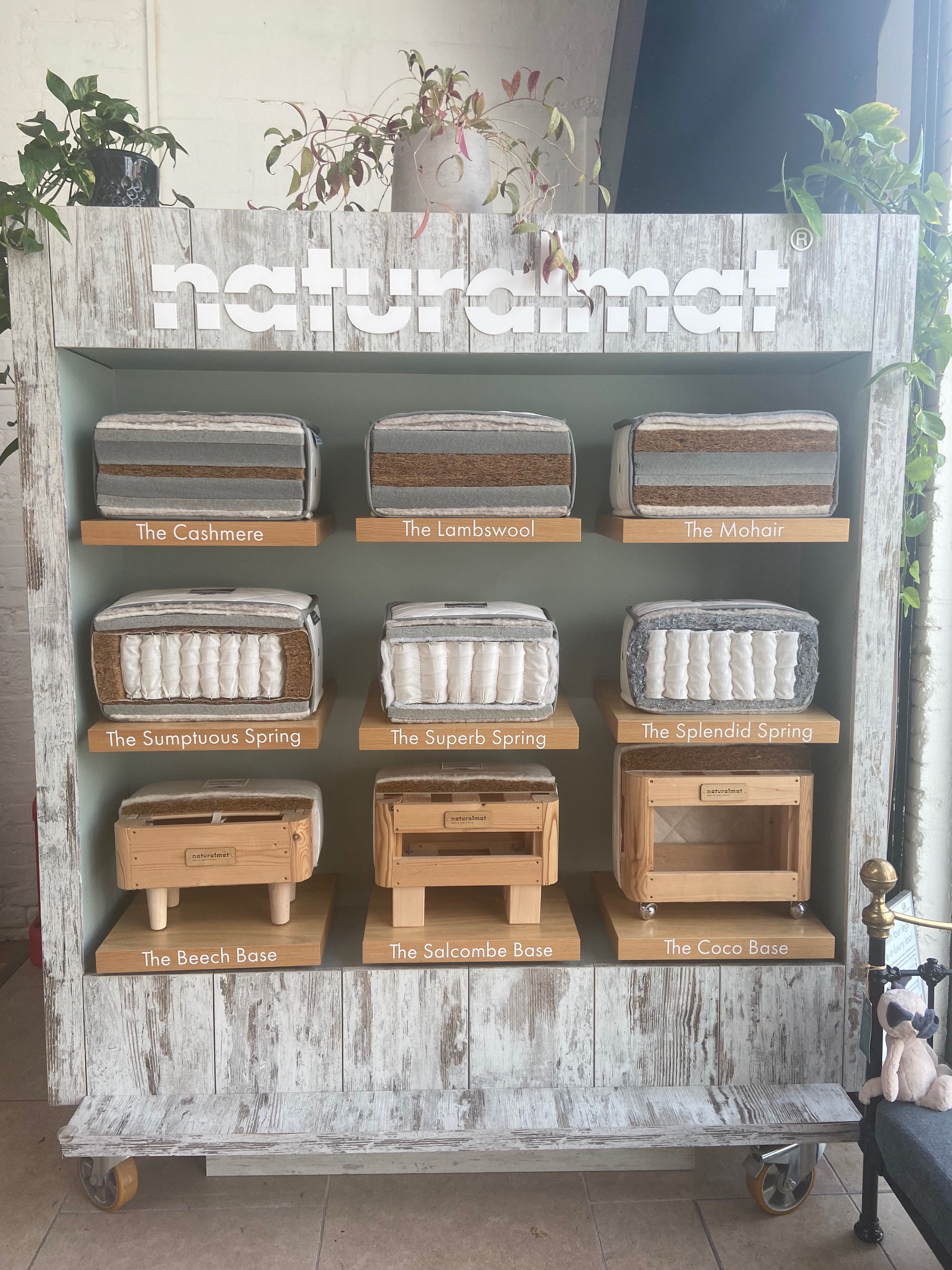 When it comes to the Independent Hotel Show, the Naturalmat team love the show because of the opportunities it offers to meet a wide range of managers and owners of independent and boutique hotels.
"You meet all sorts of people," says Aissa. "No project is too small. We have had hoteliers come to us over new buildings, where maybe they are opening two villas and they only needed two or three beds, and that's fine. We are going to be part of that brand story and spreading the word about being more conscious of what you're sleeping on, how you're living, what you're eating etc. There are other hotel shows which attract the likes of IHG and the Marriotts. It would be great to get an invoice for over 500 mattresses, but that's not what we do. We are tailoring sleep experiences for smaller hotels that are conscious about their purchasing and that's why we choose to align our brand with the Independent Hotel Show.
"As always with our stand at the show, it's not your average bed stand; it never is. It looks fantastic. We're not your usual bed shop; we don't launch new things every year.
"The interior designer or the owner will speak to us, and we will customise products for them. We bring a crate of materials to trade shows, so it's very much about feeding the senses. We want people to touch and feel what's inside a Naturalmat mattress, to lie on one and experience it for themselves."
---
Guests visiting the Independent Hotel Show from 4-5 October at Olympia London can touch, feel and experience Naturalmat's organic mattresses and learn more about their brand story and sustainability initiatives on Stand 1621.
Visit their website: https://naturalmat.co.uk/
To keep up to date with all the latest show news, subscribe to our newsletter.