Surrey Down & Hanse
Stand: 1620
Certifications & Assurance
D2C – Direct-to-Consumer
Long Life
Private/White Labelling
Sustainable
Other Supplier
Beds and Bedding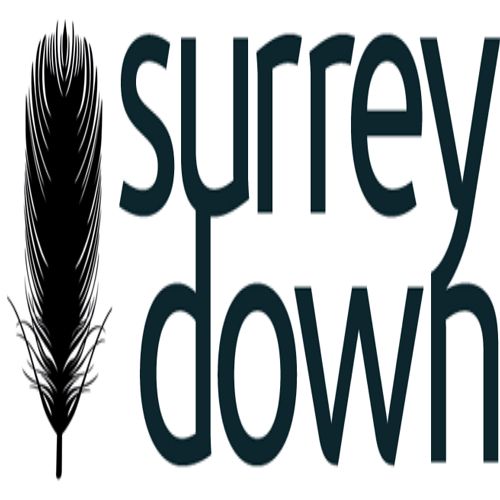 Natural Filled Duvets and Pillows for Hotels and Hospitality
Surrey Down is a UK based supplier of natural filled duvets and pillows to the UK hotel and hospitality industry. Providing feather and down pillows and duvets in a range of togs and sizes.
Why choose Surrey Down?
Surrey Down is part of the Richard Behr & Co group, established in 1917. With over 100 years of expertise and experience, all products have been manufactured with not just quality in mind, but sustainability too.
All products are made in our own factory in Hamburg, Germany who are a member of the European Green Light Initiative and constantly strive to become more eco-efficient and reduce the carbon footprint.
All products from Surrey Down, including the Die Zudecke range of natural filled pillows and duvets are machine washable. Allowing you to clean in-house and giving all products a longer lease of life.
Find out more about care instructions here: https://surreydown.co.uk/care-for-your-natural-duvet/
The full range of natural filled duvet and pillows from Surrey Down are bridgeable after use – unlike other synthetic products which will leave a long-lasting waste footprint on our planet. Read more about Surrey Down's Sustainability here: https://surreydown.co.uk/about-us/sustainability-and-the-environment/
Address
Unit 1A & 1B Hall Farm
Dereham Road
Hingham
Norfolk
NR9 4PX
United Kingdom