SEBO UK Ltd
Stand: 1222
Equipment (Goods)
Cleaning
Equipment
Vacuum
Online Retailer
Other Supplier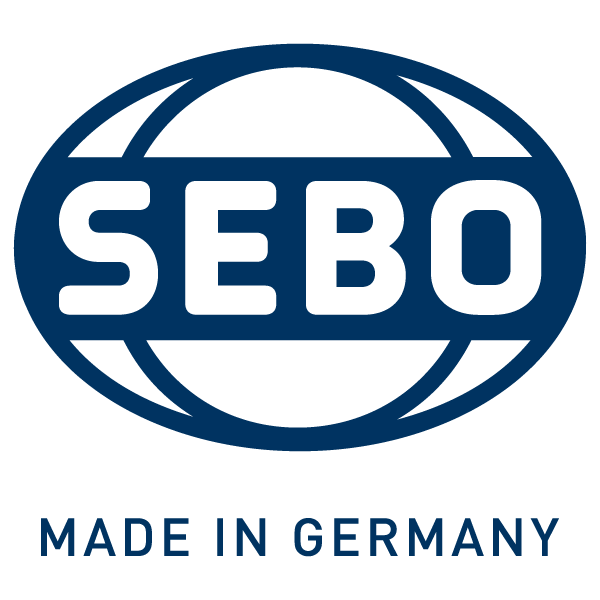 SEBO are the world's leading manufacturer of professional upright vacuum cleaners offering both heavy-duty and lightweight models. SEBO are renowned for the quality, durability and performance of its products. Made in Germany, SEBO machines are used in commercial environments throughout the world including the most prestige hotels that appreciate the reliability, performance and productivity of SEBO vacuum cleaners.
The SEBO XP range of upright vacuum cleaners are ideal for use in a hotel and hospitality environment. They feature independently proven filtration and hygienic dirt disposal using sealable bags.
The XP range harnesses the power of a patented onboard computer to measure performance on the floor and continuously adjust the floor head to the optimum cleaning height, completely automatically. The powerful brush action pulls the vacuum cleaner forward so that the pushing force required to manoeuvre it is close to zero, helping to make it light and easy to use for extended periods and giving deep cleaning performance.
The integrated wand and hose mean that cleaning above the floor and reaching into awkward places is easy. The computer can also advise when the bag needs changing, or when there is a blockage, and the multiple access points and cassette-style brush roller make the XP easy to maintain.
Address
1, Merlin Center, Cressex Business Park
High Wycombe
Buckinghamshire
HP12 3QL
United Kingdom
Built to last, the SEBO BS 360 and BS 460 vacuum cleaners offer an unrivalled combination of performance, reliability, ease of use and outstanding productivity.