PLAYin CHOC
Stand: 2136
Ambient
Artisan/ Speciality/ Fine
Gift Food
Minibar
Organic
Recyclable
Subscription
Sustainable
Vegan
Vegetarian
Online Retailer
Chocolate
Food & Drink (Goods)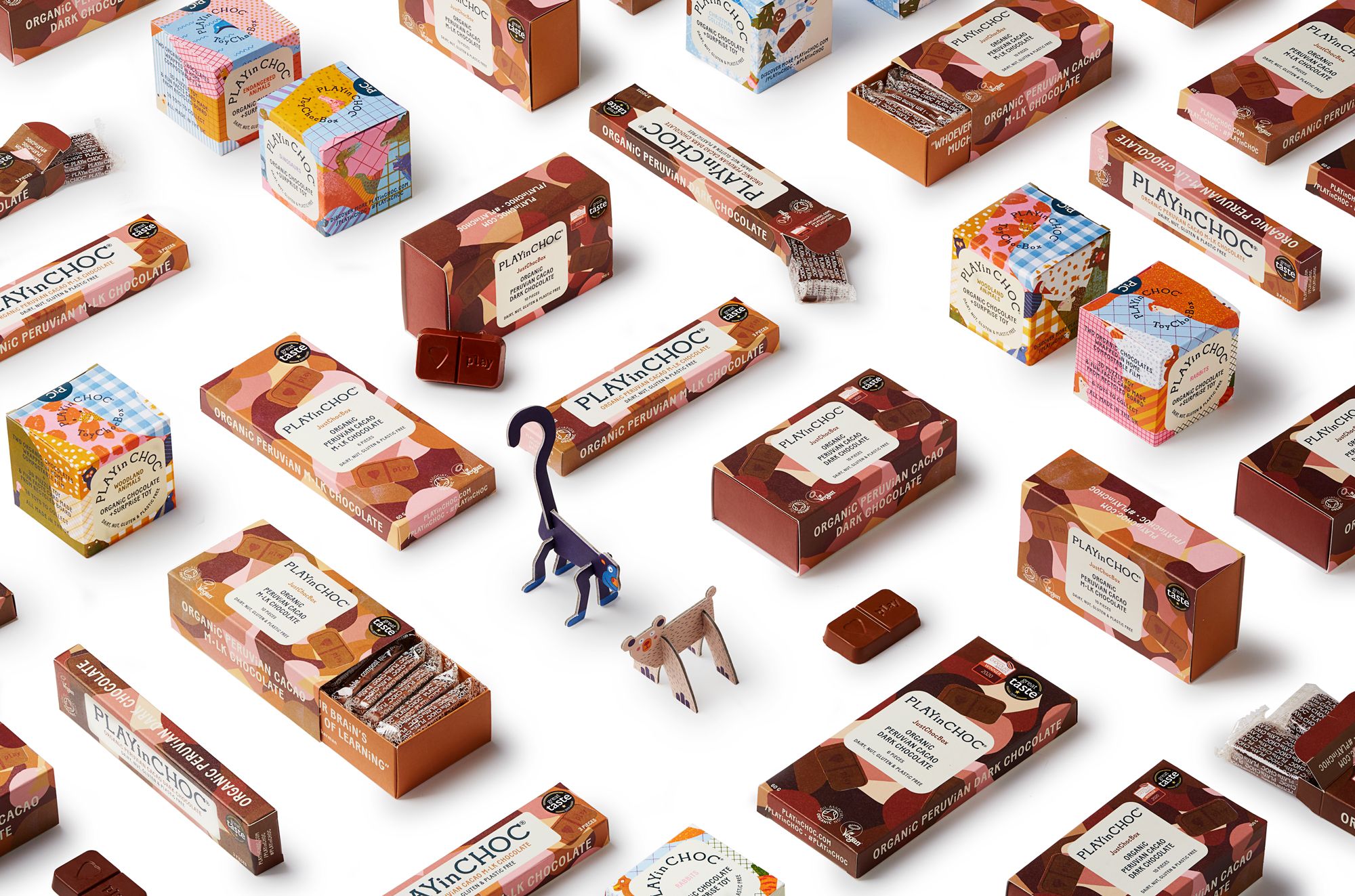 PLAYin CHOC is a multi-award winning chocolate brand, produced and manufactured from their factory in Uxbridge.
Their natural and organic recipe uses just three plants; the finest Peruvian cacao, Madagascan bourbon vanilla and an Indonesian creamed coconut. Not only is the chocolate vegan, but it is also free-from the top 14 allergens.
The current range has 66 collectable ToyChoc Boxes which has inside two chocolates, a fun facts and a suprise puzzle toy. There is also the JustChoc range available in a m•lk and dark variety, and then two advent calendars for Christmas.
PLAYin CHOC is proudly plastic free, zero waste and 100% recylable, to ensure that nothing ends up in landfills or in our precious oceans.
Address
PLAYin CHOC
Unit 12
Trade City Business Park
Cowley Mill Road
Uxbridge
UB8 2DB
United Kingdom