Mobile Signal Solutions
Stand: 1109
Technology
Networking & Firewalls
Information Technology Services
Information Technology & Software Solutions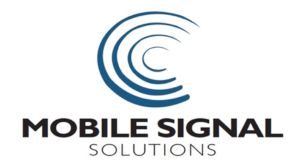 Mobile Signal Solutions headquarters are based in the United Kingdom, however also serve Ireland and mainland Europe too.
With extensive experience, high quality engineers, a long list of happy Hotel Chains, Mobile Signal Solutions are your experts when it comes to commercial booster installations. We have knowledge of the industry and are always willing to help with even the smallest query. We pride ourselves on our customer satisfaction.
Mobile Signal Solutions use a Distributed Antenna Systems (DAS) to provide bespoke corporate GSM (Global System for Mobile communications) mobile repeater solutions for voice and high speed data signal to large areas where phone signal is weak indoors.
We only use legal, OFCOM license exempt equipment.
The two factors which cause poor coverage are weak outdoor signal (too far from the nearest base station) and construction materials such as foil insulation, we have even worked on Heritage listed hotels with 5 foot thick walls.
Many Hotels are designed in a way that the construction materials act as a barrier and impede the mobile signal from passing through the walls and into the building.
Our solutions address both problems by capturing even a weak outdoor signal and distributing it throughout the building using a combination of active and passive components. So whether you lose signal due to a steel-framed structure or because you're simply too far from town, we have the mobile signal solution for your Hotel
Address
27 Old Gloucester St
London
WC1N 3AX
United Kingdom